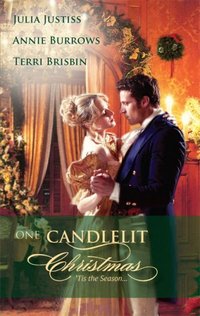 With the turn of the calendar into November, one of Julia's favorite times of the year approaches: (US) Thanksgiving, with the reunion of her husband's family at the cabin on Caddo Lake, followed by the decorations, festivities and fun of the Christmas season. In anticipation of these happy events, Julia will give away a set of two Christmas novella collections, ONE CANDLELIT CHRISTMAS and CHRISTMAS KEEPSAKES.
In ONE CANDLELIT CHRISTMAS, disenchanted with empty-headed society debutantes, dashing gentleman Allen Mansfell decides that, if he must marry, he will choose a lady whose mind and heart he'll have to win over—a lady like Miss Meredyth Wellingford. But for Merry, finding true love will take a miracle….As an added bonus, the collection also includes stories by Annie Burrows and Terri Brisbin.


In CHRISTMAS KEEPSAKES, critically injured during the war, reluctant new viscount Miles Hampden must find a wife to safeguard his family legacy. To ease the mind of a dying soldier she secretly admires, Edwina Denby agrees to a marriage of convenience. As Edwina nurses the handsome viscount to full recovery, love proves to be the elixir that heals all wounds! This collection includes stories by New York Times bestselling authors Mary Balogh and Nicola Cornick.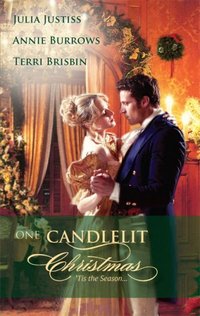 Buy ONE CANDLELIT CHRISTMAS
Contest ends: November 30, 2015