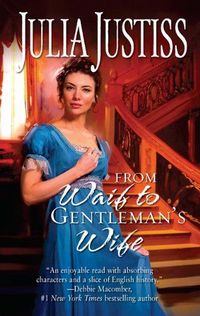 With the first book in her new Hadley's Hellions series set to come out in March, 2016, FORBIDDEN NIGHTS WITH THE VISCOUNT, author Julia Justiss looks back to the events that inspired the series.
Sometimes secondary characters get into a writer's head and just demand for their story to be told. Such was the case with the boy Davie in FROM WAIF TO GENTLEMAN'S WIFE. Playing a pivotal role in rescuing the heroine from the villain, Davie won hero Sir Edward Greave's respect and affection, and inspired him to become the boy's sponsor. In Davie's upcoming book, set fifteen years later, the grown-up Davie is now a Member of Parliament and philosophical voice of the Oxford reformers known as Hadley's Hellions whose leader, Giles Hadley, estranged son of an earl, is featured in the series debut. In honor of the new series and as background to Davie's upcoming story, Julia will give away three copies of FROM WAIF TO GENTLEMAN'S WIFE.
When a destitute governess faints on Sir Edward Greaves's threshold, chivalry demands that he offer her temporary shelter. However, the desire Ned feels when he catches her in his arms isn't at all gentlemanly….

With her large, troubled eyes and slender frame, Joanna Merrill calls to something deep inside this guarded man. For one who has purposely shunned the conniving beauties of London society, just how much is Ned risking by having this intriguing woman under his roof…?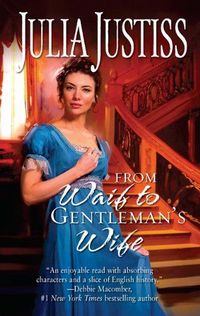 Buy FROM WAIF TO GENTLEMAN'S WIFE
Contest ends: October 4, 2015