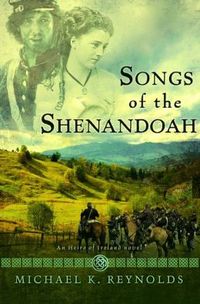 Leave a comment today on Michael K. Reynolds's guest blog post for a chance to win shortbread and your own copy of SONGS OF THE SHENANDOAH.
At the onset of the Civil War, Seamus heeds his wife's wishes to return to her beloved family farm in the South, where he takes a post as chaplain for General Stonewall Jackson's brigade. As Seamus ministers to the troops, his sister Clare ministers in a different way—by being a powerful voice in the Northern cause toward freeing the slaves. All this while their youngest brother Davin, who became wealthy during the Gold Rush, struggles to find love and identity in a fallen world.
It's a clash of loyalties and beliefs that threaten the entire family, each of them trying to hear God's encouragement in the midst of the tragedy of war. The dramatic conclusion to the acclaimed Heirs of Ireland Series.
You must leave a comment on Michael K. Reynolds guest blog post to win.
Contest ends: January 10, 2014