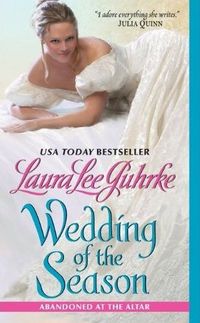 The Kids are Back in School, and to celebrate, Laura Lee Guhrke is giving away a Pamper-Yourself Tote! Stuffed with seasonal goodies and beauty buys, this tote bag also includes an autographed copy of LLG's book, WEDDING OF THE SEASON, and great books by some of her favorite fellow authors so that you can pamper yourself, relax, and read some amazing romance as you settle into those cold winter nights. And don't forget to order your copy of WHEN THE MARQUESS MET HIS MATCH, the first book in her An American Heiress in London series!
* * *
WHEN THE MARQUESS MET HIS MATCH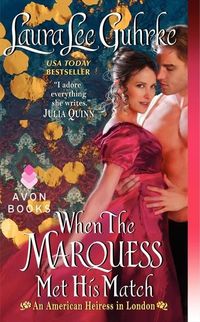 What happens when a carefree, disreputable, stone-broke bachelor is forced to find a wife in a hurry? He hires a matchmaker, of course. What happens when the matchmaker doesn't want to help him? Well, that's when the fun begins...

Nicholas Stirling, Marquess of Trubridge, loves his life just as it is: dissolute, scandalous, and deuced good fun. His father, the Duke of Landsdowne is not amused, and when he cuts off Nicholas' trust fund, the fun-loving marquess is forced to find an alternate source of income—in other words, he has to marry an heiress.

Every new-money American heiress knows Lady Belinda Featherstone is the key to social acceptance. Once a new-money nobody herself, Belinda discovered first-hand how heartbreaking the game of love and matrimony could be after a reprobate British earl married her for her money. Now a respectable widow, Belinda has become England's most successful matchmaker, guiding young American heiresses through the hazards of the London season and helping them to find husbands worthy of them. To her mind, the Marquess of Trubridge is nothing but a fortune-hunting scoundrel and she has no intention of allowing him to charm his way into any American girl's heart, including her own.
Contest ends: November 30, 2013