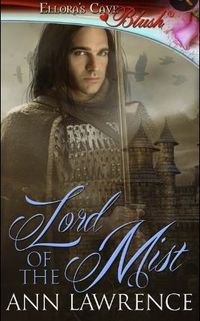 Win one of 5 digital downloads of LORD OF THE MIST (winner's choice of e-book format) and discover why Adam Quintin hero of LORD OF THE HUNT ended up with his own book!

LORD OF THE HUNT
Order Today
A Man With a Secret Past...
Adam Quintin (from LORD OF THE MIST) is on the hunt for a traitor to the English crown. To find the traitor, Adam must join the many suitors of England's most desirable heiress. But no sooner does Adam arrive at Ravenswood Castle to begin his mission and his courtship, than his life is saved by Joan, the seductive daughter to the keeper of the hunting hounds.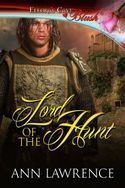 A Woman With a Secret Desire...
Joan Swan has her own secret mission––preserve her father's livelihood as master of the hunt. Her task becomes nearly impossible as suitors flock to Ravenswood. Can Joan protect her ailing father? Can she protect her heart once she falls in love with Adam Quintin, a man destined for her lady?
"Fans of Knights and their Ladies will adore this one!" ––Huntress Reviews
Buy LORD OF THE HUNT from Ellora's Cave ~ Amazon ~ B&N
US / Canada Addresses only
Contest ends: July 31, 2013