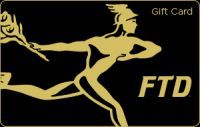 It's said that April Showers bring May Flowers, but why wait? Enter Ann Lawrence's April contest and win a gift card to FTD Flowers.
Flowers figure heavily in Ann's historical romance, LORD OF THE MIST. (Available for the first time as an Ebook from Ellora's Cave on April 25th and from Amazon and B&N on May 2nd.)

LORD OF THE MIST
Order Today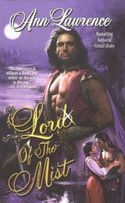 Durand de Marle, a powerful warrior lord, prides himself on his honor. But can he call himself honorable when he can't resist the love he feels for another man's wife?

Cristina le Gros fashions potpourri, perfume, and love potions for the ladies of Durand de Marle's manor. But can she create a potion strong enough to resist the desire she feels for this captivating lord?

Also look for LORD OF THE KEEP at Ellora's Cave, Amazon and B&N available now. LORD OF THE HUNT will be available at Ellora's Cave as an ebook on May 30th and at Amazon and B&N on June 7th.
US / Canada Addresses only
Contest ends: April 30, 2013