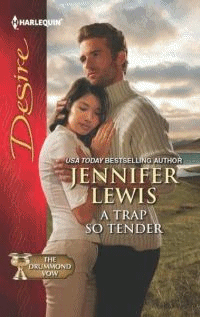 Enter to win a signed copy of A TRAP SO TENDER and lovely jade earrings as green as a Scottish hillside.

A TRAP SO TENDER
Order Today
Between Scotland and Singapore....
Entrepreneur Fiona Lam intends to reclaim her father's company from the man who stole it.
James Drummond needs a wife to satisfy conservative investors.
Both plan to attain their goal with a convenient engagement—until they make the mistake of losing their hearts.
A high stakes horse race through the rough countryside of James's vast Scottish estate could make or break Fiona's dreams.
Will she win more than she's ever imagined, or lose it all?
Click to read an excerpt.
US / Canada Addresses only
Contest ends: March 31, 2013