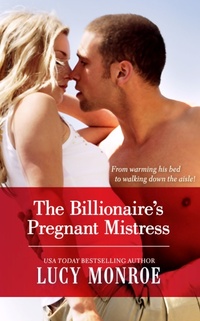 With March Madness and St Patrick's in our midst, you will need a little rest and relaxation with some spa goodies. While you read The Billionaires Pregnant Mistress, don't forget to wear your green, unless of course, you want to get pinched!

The Billionaire's Pregnant Mistress
Order Today
When Greek billionaire Dimitri Petronides is forced to give up Xandra Fortune, his beautiful mistress, he's certain she won't be too distraught. For all the intense passion they've shared she's never let him into her heart, and such a commitment–shy woman could never be his wife... But after their split, Dimitri discovers that Xandra Fortune is not who he thought she was – and she is also pregnant with his child. Now he has to track her down and claim his mistress as his wife!
US / Canada Addresses only
The Billionaire's Pregnant Mistress



Contest ends: March 31, 2013