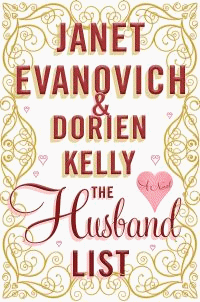 Win an autographed copy of THE HUSBAND LIST, by Dorien Kelly and Janet Evanovich, featuring Jack Culhane, a certified Irish-American hottie hero. And to get you ready for March and St. Patrickís Day, youíll also win a $25 gift card to Amazon or Barnes and Noble (your choice) so you can settle in with Dorienís Ballymuir series, set in County Kerry, Ireland, and available at on-line booksellers everywhere.

THE HUSBAND LIST
Order Today
So many men, so little time...
New York City, 1894. Heiress Caroline Maxwell would like nothing more than to join her brother and his friend, Jack Culhane, on their adventures. While they are off seeing the world, she's stuck at home, frightening off the list of men her mother hopes will ask for her hand in marriage. Caroline longs for adventure, passion, love, and most of all...Jack Culhane, an unconventional Irish–American bachelor with new money and no title—a completely unacceptable suitor, in the eyes of Caroline's mother. Can Jack and Caroline find love, against all odds, with danger looming and despite the forces pulling them apart?
Check out Dorien's Facebook page for more updates.
US / Canada Addresses only
Contest ends: February 28, 2013