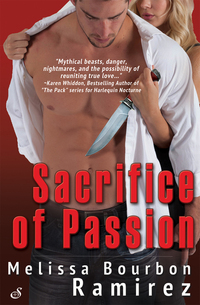 Win a gift 'basket' with backlist Entangled Suspense titles
basket will include other books in the Entangled Suspense line
Texas rancher, Vic Vargas, finds himself facing more than his stubbornly silent son when the chupacabra, a supposedly mythical blood-sucking beast, starts killing his livestock—and stalking Delaney West, the town's newly returned veterinary assistant, the sensual woman who ran from the altar and broke his heart twelve years earlier.
Reluctantly, he seeks her help to get to the bottom of the disturbing animal mutilations, only to have her break through to his sullen son...and rekindle the love he'd thought was lost forever. But her refusal to share a terrible secret sends her running straight into the lair of the chupacabra, plunging her back into her worst nightmare, and forcing them both to confront the wrongs of the past—in order to stay alive for the future they desperately want.
Be sure to check out all the Entangled Suspense titles available at Entangled Publishing!
Contest ends: February 8, 2013