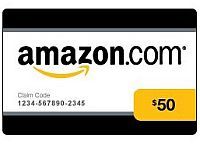 Win a $50 Amazon Gift Card from Author Kailin Gow for loving and supporting the Loving Summer Series - the series about a girl named Summer and the heated love and friendship she develops with the Donovan brothers over the course of summers growing up together. Currently out: Loving Summer, Falling for Summer, and soon to be released in February, Perfect Summer!

Perfect Summer
Order Today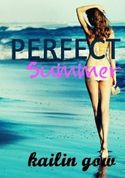 Two hot brothers, one steady and secured, groomed to take over their family's billion dollar enterprise. The other, a rising football star whose body is well–known to women of all ages in print and in person. Both in love with the same woman, whom they can't have – Summer Jones, their sister's best friend since childhood, and the girl they promised to protect.
She's never been so lost in her life, following the tragedy that rocked her steady and secured life. Always the perfect girl, the good girl who does everything to take care of everyone else, she's now the one who's fallen too far. Not Drew, not Nat, and not even Rachel. She knows she has to choose and make a decision. She knows she has to do the right thing, but as she decides with her mind, her heart rebels. Her desire for both Donovan brothers has grown insatiable and an addiction so much so that lines are blurred and nothing is clear. Just when everything seems bleak and hopeless, comes a revelation so deep, that what seems far from perfect becomes perfect in what turns out to be the Donovan's most perfect summer.
Contest ends: January 31, 2013