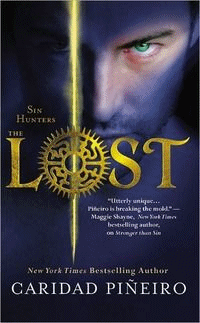 To celebrate the release of THE PRINCE'S GAMBLE and KISSED BY A VAMPIRE, Caridad Pineiro is giving away copies of THE LOST, THE CLAIMED and a Kissed by a Vampire T-shirt!

THE PRINCE'S GAMBLE
Order Today
Prince Alexander Ivanov is scrambling to save his reputation and his livelihood. One of the Russian Nights Casino's hostesses has disappeared, and his business is suddenly under investigation by the FBI for associations with the mob and money laundering.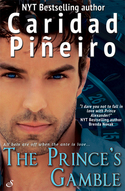 Special Agent Kathleen Martinez has no patience with rich, entitled aristocrats, especially one like Alexander Ivanov whom she believes is involved in the vicious human trafficking ring which she'd tried—and failed—to shut down two years earlier. With a second chance to bring him to justice, she goes undercover in the casino, but instead of facing the villain she expected, she finds herself battling a sizzling attraction to the man.
Now, forced to work together to trace the source of the illegal activities, the danger—and the passion between them— grows out of control, and they slowly begin to realize the biggest danger isn't to the casino, it's to their lives…and to their hearts.
Contest ends: January 6, 2013