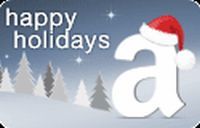 Enter to win a $40.00 Amazon gift card from Barbara Freethy to celebrate the release of ON A NIGHT LIKE THIS the first book in her new series the Callaway Family.

On A Night Like This
Buy from Author
From #1 NY Times Bestselling Author, Barbara Freethy, comes a romantic new series about the Callaways, a big, blended Irish family born to serve and protect.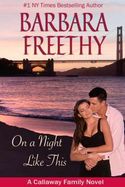 Aiden Callaway liked to make his own path. The second oldest of the Callaway clan, he veered from the family tradition of urban firefighting and became a smokejumper, never questioning his choice until the job took the life of his friend, Kyle, and left Aiden with injuries and fractured memories. Everyone blames Aiden for what happened, but he doesn't remember, nor is he sure he wants to remember. The truth may clear Aiden of blame but destroy Kyle's reputation and hurt the people he left behind.
Aiden needs help from an unlikely partner…
Sara had always been untouchable, sweet, innocent, his sister's best friend, and the girl next door. But one reckless night in their youth took their relationship to a new level. Then Aiden brought it crashing down. Sara has never forgiven or forgotten, but she's no longer that girl with the crazy crush. She's a woman in search of her own truth.
The sparks between Aiden and Sara have been smoldering for a very long time. Sara is afraid to take another chance on a man who broke her heart, and Aiden knows better than anyone how dangerous an intense fire can be. As teenagers they weren't ready for each other. Are they now?
Contest ends: January 6, 2013