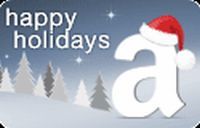 Lois Greiman is celebrating the release of FINDING HOME. She is giving away to One lucky winner a $25.00 gift card from Amazon.

Finding Home
Order Today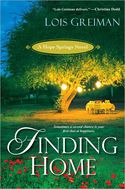 1 broken down mare
2 baby lambs
3 lost teens
And a busted up bronc rider with more balls than brains
It all adds up to trouble in Casie Carmichael's book. She's come back to Hope Springs, South Dakota with only one thing in mind—selling the family's tumble–down ranch and returning to Sioux Falls and her very practical fiancÚ. But leaving isn't as easy as she imagined, not when bedraggled strays desperately needing T.L.C. keep turning up on her doorstep.
Suddenly, angry parents, hairless goats and a former flame's all–too–tempting seduction tactics aren't Casie's most pressing problems. Her own mixed–up heart is at the top of the list, and as she throws herself into making a safe haven of the Cowgirl Academy, she realizes she will be the first one to find her way home.
Greiman's Hope Springs series debut is charming and warmly romantic. Even the delinquents in Finding Home will find a place in readers' hearts. Romantic Times
Check out www.loisgreiman.com for upcoming events and giveaways and like her on Facebook.
Contest ends: December 31, 2012