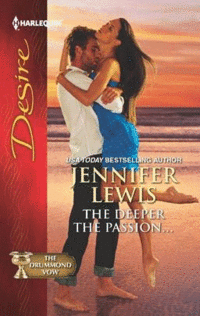 Enter to win a signed copy of THE DEEPER THE PASSION... and lovely blown glass earrings that conjure images of the swirling ocean off Florida's Atlantic coast.
To find an heirloom lost for centuries, Vicki St. Cyr must enlist the help of nautical treasure hunter Jack Drummond. Working in close quarters, Vicki is in danger of taking her eyes off the prize... by bedding the only man to ever break her heart.
Six years ago, Jack Drummond ran from love. But he cannot deny the desire he still feels for Vicki—or their steamy nights together. But if Vicki recovers her heirloom, will she lose the only man she's ever loved again... or will Jack discover the treasure of true love?
Read an excerpt on on Jen's website.
Contest ends: December 31, 2012