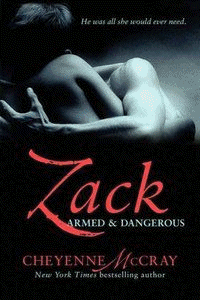 To celebrate the holidays and the release of ROPING YOUR HEART, New York Times bestselling author Cheyenne McCray is giving away a complete collection of the Armed and Dangerous series! The erotic romantic suspense cowboy series includes trade paperbacks of ZACK, LUKE, KADE, and CLAY.

Roping Your Heart
Order Today
In ROPING YOUR HEART, the Cat Hayden returning to her childhood home after nineteen years is a different person, and a tragic accident has left her insecure about her appearance. But her heart is still filled with memories of the love she left behind… Blake McBride.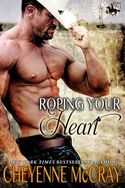 Blake recognizes Cat with his heart, a heart that never stopped loving her. But that heart was broken when she left so long ago. Can he trust her again and rekindle that flame that burned so strong?
A champion barrel racer before the accident, Cat finds herself instructing Blake's talented yet temperamental fourteen-year-old daughter, Demi. Demi is determined to see her divorced parents find happiness together and Cat, great coach or not, doesn't fit in the picture.
During a bitter legal battle with his ex-wife, Blake stands to lose custody of his daughter. Cat stands by her man but can he fight for his daughter and keep the woman he loves or will shattering events tear them apart…. Permanently.
New York Times and USA Today bestselling Author Cheyenne McCray's books have received multiple awards and nominations. Chey has three sons, two dogs, and is an Arizona native who loves the desert, the sunshine, and the beautiful sunsets.
Contest ends: December 12, 2012