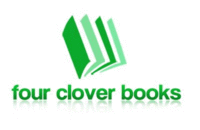 Welcome to your very own Writing for Publication Adventure!
Our Website is a Membership Website for Avid Readers and Others (if you or a family member/elder have a great Life Story) that have thought about writing for In-print (Book) Publication, as well as for TV and Film.
We are particularly interested in First Time Writers whom we will partner with to work on their Concepts or Current Unpublished Material through to Publication.
These Partnering Author(s) will have Rights to 30% and Our Company of Partners working with them 70% of Revenues from all Media on each project worked on together.
Partnering in a nutshell covers all aspects A-Z of CREATION, EDITING, PUBLISHING, PRODUCTION, MARKETING and SALES of each Creative Property.
Ready to Write your Book and get it Published?
Ten (10) Lucky winners will get:
Contest ends: November 16, 2012