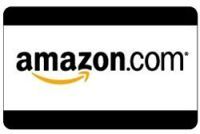 Ever hear that Tammy Wynette song?
Stop worrying, I'm not getting a divorce. In fact, in September I celebrated my 30th wedding anniversary. Since my current book TOO CLOSE FOR COMFORT is a reunion story between a divorced couple, I thought I'd run a contest and give away a $20.00 Amazon gift card.
Here's all you have to do, submit the title of a break–up song and who sang it.
That's it! I'm looking forward to the list of titles.

Too Close For Comfort
Order Today
Joy Waltham is stressed out. Before she can expand her business empire, she needs her ex–husband's signature dissolving his silent partnership. A trip to Maine to find her ex, get the signature, and chill out seems ideal. But instead of relaxing, Joy winds up in the middle of a mystery––and wrapped in the overprotective arms of Comfort's chief of police––her ex–husband.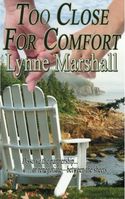 After retiring from LAPD, Paul Donovan took charge of tiny Comfort's police department. Bored senseless, he's still not ready for chaos in the form of his ex–wife shaking up his life. Joy arrives just in time to meddle in his investigation of a string of accidental deaths. Now forced to work together, Joy and Paul confront some unexpected challenges.
It's emotional deja vu as they dig through their thorny past, reawaken old sexual attraction, and face the fact they never stopped loving each other.
Contest ends: November 30, 2012