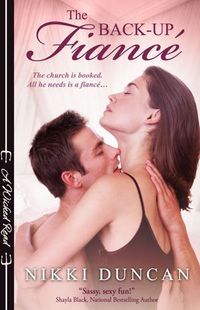 Itís All About the Dress
Itís gorgeous. Itís hideous. She looks stunning. What was she thinking? There are as many opinions on dresses as there are attendees at weddings. Some people think the wedding is all about the dress. Others think differently. Tell me, which side of the aisle are you on? Why? What makes your side better? To continue the marry-ment of weddings, Nikki Duncan has another fun contest with a higher valued prize than last month (next month it will grow again). Comment by September 30th with your opinion on "Is it all about the dress?", and let her know if you can share the stories on her blog. And speaking of the blog, be sure to check it out to see some of the weddings people have seen or heard of. There are some LOL ones.
Stay tuned next month for another wedding related contest and an even bigger prize.
Win a $15 gift card for eBook purchases: (B&N, Amazon or Samhain -- winner's choice)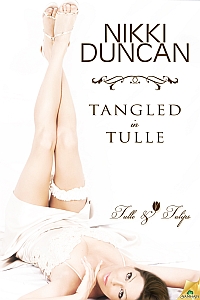 Coming in December
Don't miss Nikki's current release: The Back-Up Fiance
Buy on Kindle Today
Buy for Nook
Jilted days before his wedding, Neil Casey fears the near future. His failure to marry by weekís end will mean telling his Godson goodbye forever. Itís a loss he canít face. And a promise he canít break.
Delany Alexander was there the day Will was born. As unwilling as Neil to lose him to unloving grandparents an ocean away, she proposes they marry. But are these best friends marrying for the sake of a young boyÖ
Or a wicked passion?
Contest ends: September 30, 2011