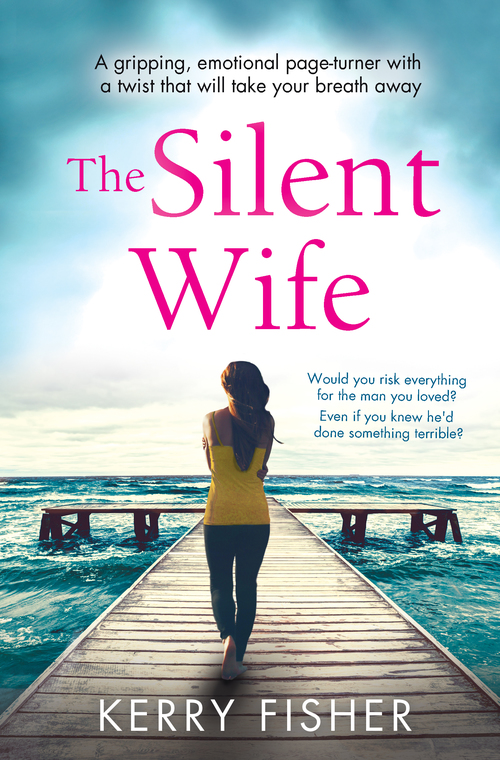 Purchase
Forever
November 2018
On Sale: November 13, 2018
352 pages
ISBN: 1538714655
EAN: 9781538714652
Paperback
Add to Wish List

A heart-wrenching, emotionally gripping read for fans of Liane Moriarty and Diane Chamberlain
Lara's life looks perfect on the surface—gorgeous doting husband, Massimo; sweet little son, Sandro; and the perfect home. But Lara knows something about Massimo. Something she can't tell anyone else, or everything he has worked so hard for will be destroyed: his job, their reputation, their son. This secret is keeping Lara a prisoner in her marriage.
Maggie is married to Massimo's brother, Nico, and lives with him and her troubled stepdaughter. She knows all of Nico's darkest secrets—or so she thinks. Then one day she discovers a letter in the attic that reveals a shocking secret about Nico's first wife. Will Maggie set the record straight or keep silent to protect those she loves?
For a family held together by lies, the truth will come at a devastating price.
Comments
11 comments posted.
Re: The Silent Wife

Lies are not good. They always come out. I loved the
post. Great thing to look for in a reader.
(Debra Guyette 6:35am Wednesday)
Looks like a really good read - interesting with some twists
and turns!
(Jason Lawless 7:29am Wednesday)
This looks like it would be a really good book, I love books that keep you turning the pages of the book. Thank you for the chance!
(Margaret Yelton 11:15am Wednesday)
Most of what you're seeking applies to moi. As a
stepparent for over 30 years with my own sons (the second
batch), it's occasionally challenging, but extremely
rewarding too. Family is the center of most of our lives
& where we learn most of our relationship skills.
Families, secrets, and moral dilemmas; right up my alley.
(Ivy Truitt 1:43pm Wednesday)
Family secrets can keep readers engrossed in the novel.
(Susan Jang 1:44pm Wednesday)
It's never good to tell a lie because it always comes out
in the end.
(Linda May 2:12pm Wednesday)
No lies. Corrosive! But complex characters and family
problems resolved satisfactorily are just the ticket. Match!
(Kathleen Bylsma 4:18pm Wednesday)
This looks like a fun read with a letter opening up old
wounds and secrets better left undiscovered.
(Alyson Widen 11:27pm Wednesday)
this book sound so good
(Vickie Couturier 6:27am yesterday)
This sounds like a great mystery - I love this type of book
(Anita Nowak 11:36am yesterday)
My attention was caught the moment family secrets were mentioned. Now I want to find out about them. Thanks for offering us a chance to win a copy.
(Anna Speed 9:08pm yesterday)
Registered users may leave comments.
Log in or register now!