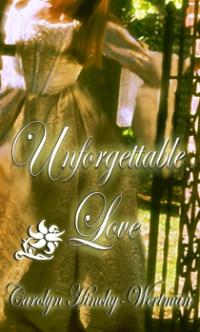 Purchase
New Concepts Publishing
May 2006
Featuring: Rachel Summerfield; Christopher Albright
ISBN: 1586088734
e-Book
$5.50
Add to Wish List

"He will bring death to your door. Take the man with no name back to the woods where you found him." The ominous warning rings in Rachel Summerfield's ears as she stumbles from the dilapidated hovel of the old woman she seeks for poultices to heals the man's wounds. Even, when she discovers he has no memory, no name, she finds herself drawn to the mysterious man, left for dead at the edge of the woods.
For Christopher Albright, the young woman who drags him from the shallow grave is an angel, a savior when death is left hungering for him. Yet, he quickly realizes, she is also very human, when James Maxwell, captain of the queen's guard, threatens her life and home for his sake. Yet, he can recall no reason for his flight, in fact, can recall no hint to his past at all.
Haunted by fragmented dreams and images of murder and betrayal, together they journey from the slums of London to the grandeur of Elizabeth's palace in an attempt to put together his lost past, and discover a love that is unforgettable…
Rating: Contains violence, adult language, and sexual content.
Comments
No comments posted.

Registered users may leave comments.
Log in or register now!