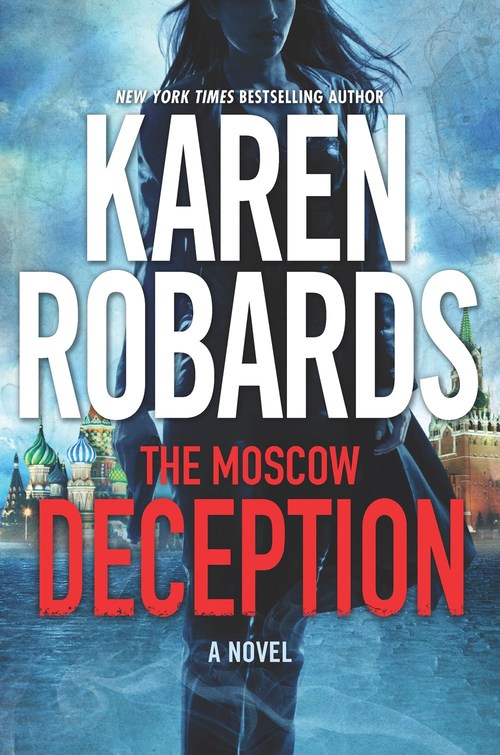 Purchase
Clever, cunning and highly skilled—there's only one Bianca St. Ives and don't you dare forget it.
The Guardian #2
MIRA
June 2018
On Sale: June 12, 2018
Featuring: Bianca St. Ives
352 pages
ISBN: 0778330745
EAN: 9780778330745
Kindle: B075Y277JB
Hardcover / e-Book
Add to Wish List

Romance Suspense | Thriller Spy
Bianca St. Ives was recently put through the wringer, but she came out the same way she always does—the way her father trained her to—hungry for a fight. Still navigating the fallout from a shocking revelation that's left a network of assassins' crosshairs trained on her, Bianca's ready to take fate into her own hands. It's kill or be killed, and she's got her finger flush against the trigger.
But as Bianca races to outmaneuver her tireless pursuers, her father loops her in on a job that might just do the trick: recover King Priam's Treasure, a collection of heavily guarded, priceless artifacts stolen by the Russians during World War II, and return it to Germany. Impossible? Maybe for some, but a high-risk heist is all in a day's work for Bianca St. Ives, especially when there's intel on the line—intel that could finally bring down the shadowy forces seeking to bury Bianca for good. Faced with threats that circle closer with every move she makes, she knows the stakes have never been higher, but when you're already living on borrowed time, you have to hustle if you want to live to see tomorrow.
The Guardian Series
Comments
8 comments posted.
A debt of gratitude is in order for the pleasant web journal. It was extremely valuable for me. I'm upbeat I discovered this site. Much obliged to you for offering to us,I too dependably discover some new information from your post. Finance
(Ashar Seo 6:21am September 12)
i love funny stuffs, but i specially like funny movies and funny videos on the internet.. bitcoins in Australia
(Ashar Seo 7:18am September 13)
I wish more writers of this sort of substance would take the time you did to explore and compose so well. I am exceptionally awed with your vision and knowledge. Let Property Campaign Accountants
(Ashar Seo 3:31pm October 14)
Much obliged for setting aside an ideal opportunity to examine this, I feel unequivocally that affection and read more on this theme. On the off chance that conceivable, for example, pick up learning, would you mind overhauling your site with extra data? It is extremely valuable for me. Adhum Carter
(Ashar Seo 6:06pm October 29)
I have read your blog post you have shared all good
$1 Hosting
here you will find best hosting services at low cost.
Thank you
(Kylie Williams 12:09pm November 15)
Lastly, a challenge that i'm passionate about. I have made an appearance for information with this caliber going back several hours. Your internet site is tremendously valued. Click Here
(Ashar Seo 3:20am December 3)
Every one of the substance you said in post is too great and can be exceptionally valuable. I will remember it, a debt of gratitude is in order for sharing the data continue upgrading, looking forward for more posts.Thanks qrius
(Ashar Seo 2:17pm December 7)
Every one of the substance you said in post is too great and can be extremely helpful. I will remember it, much obliged for sharing the data continue upgrading, looking forward for more posts.Thanks Buy to Let Property Tax Advisors
(Ashar Seo 1:09pm today)
Registered users may leave comments.
Log in or register now!