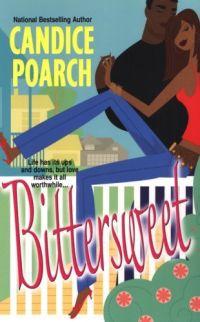 Purchase
Life has its ups and downs, but love makes it all worthwhile.
Dafina Books
July 2006
Featuring: Desiree Prescott; Gerard Kingsley
304 pages
ISBN: 0758212372
Paperback
$6.99
Add to Wish List

New York account executive Desiree Prescott receives a shocking phone call in the middle of the night that suddenly sends her to take care of three children in Atlanta... who live right next door to pro baseball player Gerard Kingsley.
When her fiance back home says he doesn't want the responsibility of her new family, Desiree can't help but notice how Gerard is so caring and unselfish with the kids... and with her. Now that her fiance is no longer in the picture, she finds that she has feelings for the man next door. However, as a financial manager who has dealt with sports celebrities in the past, she is determined not to get involved with a man who probably prefers groupies to settling down with one woman. She has no intention of being his "flavor of the month."
But just as she starts getting to know Gerard and realizes how different he is from other athletes she has known, a deranged fan starts sending him "gifts" after each game. No one knows who the stalker is, but it's clear that now even the children are at risk. With time running out, will a dangerous confrontation and a twist of fate lead to a new beginning... or a dead end?
Comments
No comments posted.

Registered users may leave comments.
Log in or register now!