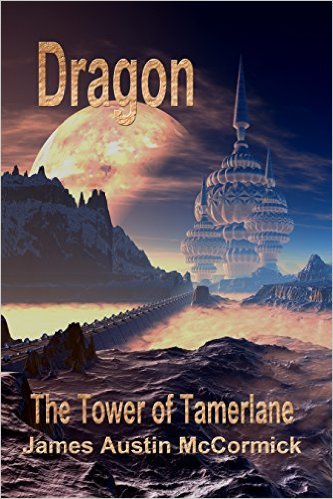 Purchase
Dragon #3
Class Act Books
June 2015
On Sale: June 6, 2015
Featuring: Titanya; Brok; Sillow
92 pages
ISBN: 0152036199
EAN: 2940152036190
Kindle: B011MNZQ52
e-Book
Add to Wish List

After the death of the Tuolon Ambassador Lagua and the failure to bring the non-humanoid worlds into the Alliance, Sillow and Brok's long partnership is finally at an end. Now a reluctant solo agent, Sillow is called upon to undertake his first mission, investigate the Tower, a high- tech prison complex along with the oligarch who runs it, a mysterious nobleman who calls himself Tamerlane.
Seeking evidence to prove Tamerlane is responsible for a series of terrorist attacks, Sillow quickly uncovers the sheer scale of his plans, a lethal military strike on all four humanoid home worlds.
Caught and imprisoned however, the Sylvan finds himself helpless to warn the Alliance of the coming danger. All the while, something has been evolving, growing stronger inside the Tower, something intangible yet far more dangerous than Tamerlane ever could be, a being implacably opposed to all life in the galaxy.
And only Sillow has any chance of stopping it.
DRAGON by James Austin McCormick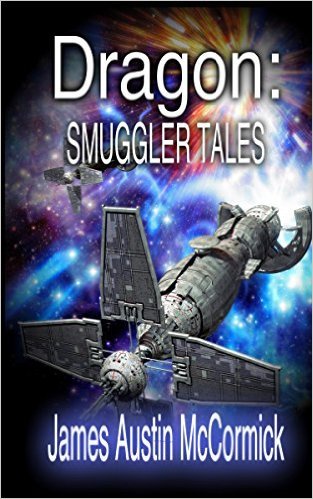 Dragon: Smuggler Tales
#2.0
Kindle | BN.com | | |
Comments
10 comments posted.
Re: Dragon: The Tower Of Tamerlane

Interesting. I have never heard of scene charges. My mother is a romance author and I have watched her sketch out a book, but never with scene charges. Thanks for the information!
(Amy Morgan 9:49am September 24, 2015)
Now that you've taken the example, and printed it out in black
and white, I can see where scene charges are used in other
genres as well, such as Romance. There are times where it's
not used, and that's in memoirs, because not all auto-
biographies have a happy ending. However, the majority of
genres seem to follow your example, and it was a good one to
follow when writing, so I'll have to remember it. I haven't
had the pleasure of reading any of your books. For personal
reasons I was out of the reading loop for a few years, and have
gotten back in a while back, catching up with who is out there,
and the different genres and so forth. The book you wrote does
sound interesting, and I've put it on my TBR list, even though
it's not a book I'd normally read. If I can't get into the
story, which I hope isn't the case, I have a Husband who is a
big sci-fi freak, and inhales books, so I know he'd love it!!
Congratulations on your latest book, and I'm sure it will do
well!!
(Peggy Roberson 9:58am September 24, 2015)
No I have not heard of scene change.
(Marissa Yip-Young 10:05am September 24, 2015)
Since I am in no way a writer, just a reader, scene charges are a new concept for me. Now I will probably be watching for them!
(Matthew Burkhead 1:22pm September 24, 2015)
Scene charges...was interested to read about it. Would
certainly keep the story interesting.
(G. Bisbjerg 2:32pm September 24, 2015)
I haven't heard of scene change before, but it seems to be
something inherent in all plotting. For most readers, it
exists under the radar, and this is the first time that
I've seen the idea vocalized.
(Deb Philippon 11:07am September 25, 2015)
every trade has tools, it makes perfect sense yours should,
too.
(Dagmar Finch 5:02pm September 25, 2015)
don't think so but sounds good
(Debbi Shaw 8:52pm September 26, 2015)
I'd love to win the book.
(Dagmar Finch 8:56pm September 26, 2015)
Never heard of scene charges but would still love to read your books
(Trish Wakeman 11:29pm September 26, 2015)
Registered users may leave comments.
Log in or register now!