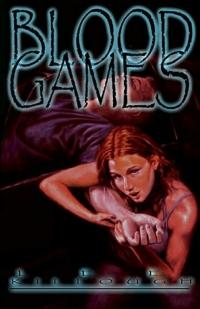 Purchase
A detective must track down a murderous trio, one of whom may be an ancient, powerful vampire.
Meisha Merlin
May 2004
Featuring: Garreth Mikaelian; Ice; Raven
341 pages
ISBN: 189206541X
Trade Size
$16.00
Add to Wish List

This is book three in the Garreth Mikaelian series, following Blood Hunt and Bloodlinks Garreth Mikaelian has been relatively happy burying himself in the little Kansas town of Baumen. But a violent death jerks him out of his comfortable rut and sends him cross-country hunting a murderous trio who have killed a cop and are playing ever escalating blood games. Garreth needs to learn whether the leader is the old, powerful vampire he appears to be and find a way to deal with him. And he needs to locate the suspects before other law enforcement officers do, to be sure they are captured alive. Because if not yet vampires, they have drunk vampire blood and if killed will rise again even more deadly than before.
Comments
No comments posted.

Registered users may leave comments.
Log in or register now!