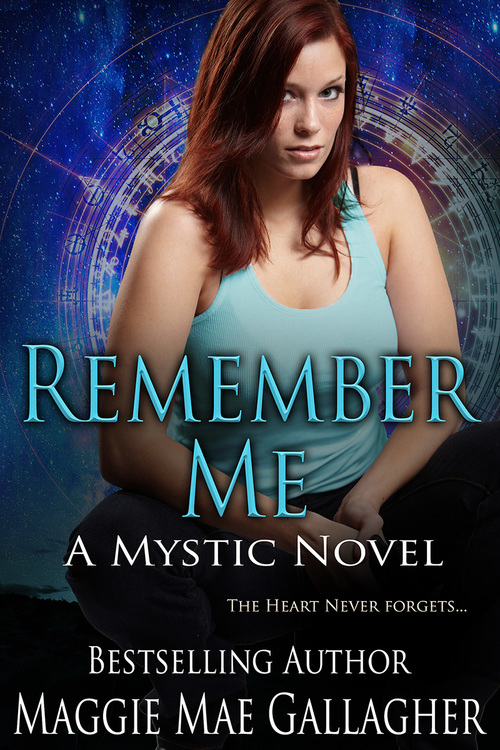 Purchase
Mystic series #1
Author Self-Published
April 2015
On Sale: April 7, 2015
Featuring: Bronx Daniels; Madelyn Rose
ISBN: 0152140611
EAN: 2940152140613
Kindle: B00VSOJAS0
e-Book
Add to Wish List

Paranormal Romance | Fantasy Urban | Thriller
The Heart Never Forgets…
When world renowned psychic, Madelyn Rose, accepts a missing children case on the Navajo Reservation, she believes it will be another open and shut incident. What she never expects is for Detective Bronx Daniels to dredge up images of their shared past life and challenge the foundation of her future. In the wide open spaces of the Arizona desert, Madelyn and Bronx will be forced to rely upon each other for survival as they search for the missing boys, all while staving off the will of a madman. But with her life on the line, will Madelyn risk it all for a love that crosses time?
The Mystic
Comments
16 comments posted.
Re: Remember Me

I wish I was attentive enough to make a playlist for different events in my life, but alas, I don't have the attention span to put one together before my mind wanders off into another topic.
(Lisa L. 1:10pm April 9, 2015)
Listening to some playlists by authors has been very
interesting. Music I would never have heard otherwise because I
usually listen to jazz.
(Susan Beamon 4:55pm April 10, 2015)
I make a new playlist at least once a month, and it tends to
have songs in it that fit for that month. If I have a concert
coming up, I'll put that on it. If I stumble upon a song in a
movie, show, book, or anything else, that goes on it too. It's
cool to go back through them, and to relive some of those
memories.
(Heather Machel 7:37pm April 10, 2015)
My kids do my Playlists for me
(Karen Kane 10:31pm April 10, 2015)
YES, one day I should make a playlist of my favorite songs.
I love this one: Never Gonna Give You Up by Rick Astley and
you can check it out on songlyrics.com and Yes I believe
that Love can conquer all time and space. Congrats on your
new book: REMEMBER ME. I would love to win and read it this
year. I love the book cover too! Thank You so much. Cecilia
Dunbar Hernandez CECE
(Cecilia Dunbar Hernandez 11:09pm April 10, 2015)
I love playlists. I associate certain playlists with certain books I read.
(Pam Howell 3:54pm April 11, 2015)
This book sounds really good Love the play list too
(Delia Chavez 12:40pm April 12, 2015)
I don't make playlists, but like the idea.
(Lucinda Larson 8:34am April 12, 2015)
I don't usually have a playlist. I just put 5 cd's in and hit
play, then randam, then play again. I just keep switching them
every so oftenl
(Nancy Luebke 2:51pm April 12, 2015)
I have playlists for my various moods. They are fun to put together and can
add so much. I have sixties rock songs for my walking playlist, soft jazz for
evening listening, and country tunes for gardening!
(Deborah Poston 7:38pm April 12, 2015)
Right now my husband is listening to a playlist of Irish drinking songs while
doing the Taxes, I hope they turn out alriight! :)
(Mary Mccoy 9:11pm April 12, 2015)
no special playlist
(Susan Gannon 6:38am April 13, 2015)
I have multiple playlists on Youtube. I love music that is
taylored to my needs
(Allyson Nobles 11:20am April 13, 2015)
I keep it simple. I love to read, so I keep a list of books I want to purchase. I've never thought about a playlist of music.
(Anna Speed 11:47am April 13, 2015)
I don't make playlist at all
(Angela Parrish 4:35pm April 13, 2015)
Even though I don't make playlists, it is interesting to see what music inspires a writer. Thanks for sharing.
(Bonnie Hometchko 9:30pm April 23, 2015)
Registered users may leave comments.
Log in or register now!