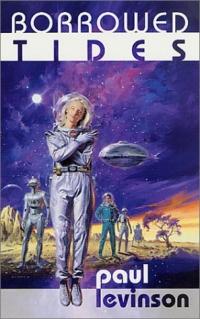 Purchase
Tor
January 2002
Featuring: Aaron Schoenfeld
258 pages
ISBN: 0812561511
Paperback (reprint)
Add to Wish List

Aaron Schoenfeld has parlayed a Ph.D. in the philosophy of science and a sharp tongue into an improbable second career as the director of a project designed to plan and execute the first interstellar voyage, a trip to Alpha Centauri, which could take many years and might end up being a one-way journey for the crew. Jack Lumet, his near contemporary, in his late sixties and a lifelong student of anthropology with an enduring fascination for the history and myths of Native Americans, once wrote a paper that implied the existence of a two-way current between the stars referred to in legend by one of the great prophets of the Iroquois. In a world where money for space journeys is hard to come by, even a slightly mad theory that suggests a possible shortcut to the stars is an attractive possibility for the people who believe more in man's destiny among the stars than they do in safety considerations, minimal risks, or taking no for an answer. By political intrigue and some fast talking, the first interstellar ship is launched from Mars by the U.S. government just a few decades from now. The idealistic, multitalented crew makes a very risky space voyage to the enarest star system—and finds themselves able, or perhaps doomed, to do the impossible— return before they left. Thus begins one of the more eccentric and entertaining science fiction voyages of recent literature.
Comments
No comments posted.

Registered users may leave comments.
Log in or register now!