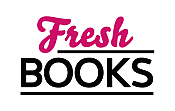 Romance and Suspense for your July reads!

Purchase
Cowboy Justice, April 2016
e-Book
Under a Blood Moon, May 2015
e-Book
Seven Sinful Stories, April 2015
e-Book
Sweeter than Honey, February 2015
e-Book
Burnin' Up Memphis, December 2014
e-Book
His Every Fantasy, September 2014
Paperback
Once in a Blue Moon, July 2014
e-Book
Occupational Hazard: The Ultimate Workplace Romance Box Set, June 2014
e-Book
Once is Never Enough, May 2014
e-Book
Cowboy Heat, March 2014
Paperback
Reined In, February 2014
e-Book
High Octane Heroes, August 2013
Paperback
A Long, Hot Summer, August 2013
e-Book
Smokin' Hot Firemen, June 2013
e-Book
Twice the Bang, June 2013
e-Book
Tarzan & Janine, October 2012
e-Book
Laying Down the Law, September 2012
e-Book
Cowboy Lust, August 2012
Paperback
She Shifters, July 2012
Paperback
Fournicopia, July 2012
Hardcover
Enslaved By A Viking, October 2011
Trade Size
Girls Who Bite, September 2011
Trade Size
A Four-Gone Conclusion, September 2011
e-Book
Undeniable, June 2011
e-Book
Moonstruck, April 2011
e-Book
Ravished by a Viking, January 2011
Trade Size
Breaking Leather, December 2010
e-Book
Darkness Captured, October 2010
Trade Size
Four Sworn, September 2010
e-Book
Red Stilettos, August 2010
Trade Size
To Serve And Protect, November 2009
Paperback
Darkness Burning, July 2009
Trade Size
Tempted By A Cowboy, July 2009
Paperback
Texas Men, March 2009
Paperback
Naughty Bits, March 2009
Paperback
Obsessed, March 2009
Paperback
Down In Texas, November 2008
Paperback
Alluring Tales 2, November 2008
Trade Size
A Hot Man Is The Best Revenge, August 2008
Paperback
The Mammoth Book Of Vampire Romance, July 2008
Trade Size
Damned, Delicious and Dangerous, June 2008
Trade Size
Wild Wild Women Of The West II, May 2008
Paperback
Seduced By Darkness, March 2008
Paperback
Into the Darkness, July 2007
Mass Market Paperback (reprint)
Wild, Wild Women of the West, June 2007
Paperback
Jacq's Warlord, June 2007
Paperback
Ellora's Cavemen - Seasons of Seduction Volume 1, April 2007
Paperback
Into the Darkness, April 2007
Trade Size
Night Whispers, October 2006
Trade Size
Ellora's Cavemen: Tales from the Temple III, December 2005
Paperback
Ellora's Cavemen: Tales from the Temple III, October 2004
Paperback

Samhain Publishing
December 2010
On Sale: November 23, 2010
ISBN: 1609282590
EAN: 9781609282592
e-Book
$3.50
Add to Wish List


Comments
No comments posted.

Registered users may leave comments.
Log in or register now!