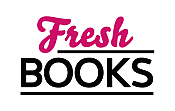 May blossoms can be steamy!

Purchase
Cherry Lane, June 2015
Paperback
Home for the Holidays, December 2014
e-Book
Magnolia Drive, August 2014
Paperback
After Hours, June 2014
Paperback
Always an Eaton, April 2014
Paperback
Pleasure Seekers, December 2013
Paperback
Secret Vows, July 2013
Paperback
Haven Creek, June 2013
Paperback
Angels Landing, September 2012
Paperback
Eternal Vows, September 2012
Paperback
Summer Vows, August 2012
Paperback
Sanctuary Cove, January 2012
Paperback
The Blackstone Legacy, July 2011
Paperback
Sweet Destiny, July 2011
Paperback
Sweet Persuasions, June 2011
Paperback
Here I Am, April 2011
Paperback
Harvest Moon, April 2011
Paperback
Because of You: Wainwright Legacy, November 2010
Mass Market Paperback
Twice the Temptation: Eatons #4, October 2010
Mass Market Paperback
Heaven Sent, September 2010
Paperback
Vows, July 2010
Paperback
Breakaway, May 2010
Mass Market Paperback
More Than Words, April 2010
Paperback
Sweet Dreams, March 2010
Paperback
Hidden Agenda (Arabesque), November 2009
Paperback
Hideaway, October 2009
Mass Market Paperback
Man Of Fantasy, August 2009
Mass Market Paperback
Man Of Fortune, July 2009
Mass Market Paperback
Man Of Fate, June 2009
Mass Market Paperback
Secret Agenda, May 2009
Mass Market Paperback
Naughty, March 2009
Paperback
Bittersweet Love, January 2009
Mass Market Paperback
Taken By Storm, August 2008
Mass Market Paperback
The Sweetest Temptation, July 2008
Mass Market Paperback
Long Time Coming, June 2008
Paperback
After Hours, March 2008
Trade Size
No Compromise, October 2007
Mass Market Paperback
Stranger in My Arms, April 2007
Paperback
Hideaway Legacy, March 2007
Trade Size
Pleasure Seekers, January 2007
Trade Size
A Season of Miracles, October 2006
Trade Size
A Time to Keep, June 2006
Paperback
Beyond Business, April 2006
Paperback (reprint)
Beyond Business, April 2005
Paperback
Let's Get It On, November 2004
Trade Size
Living Large, January 2003
Paperback
Going to the Chapel, June 2001
Paperback
Della's House of Style, July 2000
Paperback
Rosie's Curl and Weave, February 1999
Paperback (reprint)

Harlequin
March 2009
On Sale: March 1, 2009
320 pages
ISBN: 0373831285
EAN: 9780373831289
Paperback
$14.95
Add to Wish List


Comments
No comments posted.

Registered users may leave comments.
Log in or register now!