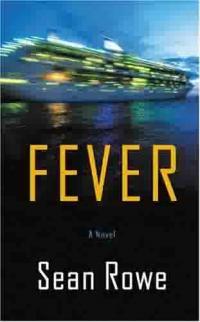 Purchase
Little, Brown
September 2005
Featuring: Jack Fontana; Matt Shannon
272 pages
ISBN: 0316011746
Hardcover
$19.95
Add to Wish List

Matt "Loose Cannon" Shannon is an ex-FBI agent turned head of security for the world's largest cruise line. It's a career move that owes more to his predilection for the bottle and a few well hidden skeletons than his fondness for the Miami sun.
In the novel's explosive opening, Shannon's stepbrother, Jack Fontana, puts his back against the wall. At a waterfront reunion, Fontana gives Shannon what looks like a game controller-and before he knows what he's done, Shannon has sunk a freighter in Miami's shipping lane and his fingerprints are all over the device that sent the signal. Only once he's cornered does Shannon learn his stepbrother's real plan-a cruise ship job that could make enough money to last their lifetimes. Shannon thinks he's only providing backup and intelligence. And by the time he learns what's really going on, he's in too deep: the cruise ship has been hijacked and several people are already dead.
FEVER is the story of Shannon's race to unravel the deadly labyrinth. With the help of a mysterious woman and his own instincts, he finds the one path that might allow him to survive.
Comments
No comments posted.

Registered users may leave comments.
Log in or register now!