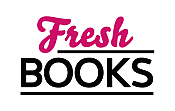 Ready for your June Beach read?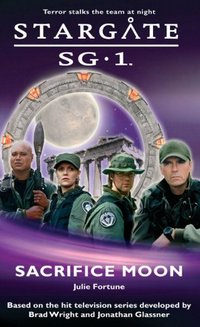 Purchase
Paper and Fire, July 2016
Hardcover
Midnight Bites, March 2016
Trade Size
Ink and Bone, July 2015
Hardcover
Dead But Not Forgotten, December 2014
Hardcover
Dead But Not Forgotten, May 2014
Audio
Prince of Shadows, February 2014
Hardcover
Kicking It, December 2013
Paperback
Daylighters, November 2013
Hardcover
Terminated, August 2013
Paperback
Carniepunk, August 2013
Paperback
Fall Of Night, May 2013
Hardcover
Shards And Ashes, February 2013
Hardcover
Bitter Blood, November 2012
Hardcover
Devil's Bargain, October 2012
e-Book
Two Week's Notice, August 2012
Paperback
Black Dawn, May 2012
Hardcover
Unbroken, February 2012
Paperback
Last Breath, November 2011
Hardcover
Enthralled, September 2011
Paperback
Working Stiff, August 2011
Paperback
The Morganville Vampires, Volume 4, June 2011
Paperback
Chicks Kick Butt, June 2011
Trade Size
Bite Club, May 2011
Hardcover
The Morganville Vampires: Volume 3, March 2011
Trade Size (reprint)
Those Who Fight Monsters, March 2011
Trade Size
Unseen, February 2011
Mass Market Paperback
Ghost Town, November 2010
Hardcover
The Morganville Vampires, Volume 2, November 2010
Trade Size
Total Eclipse:, August 2010
Paperback
Dark And Stormy Knights, July 2010
Trade Size
Kiss Of Death, May 2010
Paperback
The Mammoth Book Of Special Ops Romance, May 2010
Paperback
Unknown, February 2010
Paperback
Fade Out, November 2009
Mass Market Paperback
Morganville Vampires: Volume 1, November 2009
Trade Size (reprint)
A New Dawn, October 2009
Paperback
The Eternal Kiss: 13 Vampire Tales Of Blood And Desire, August 2009
Paperback
Cape Storm, August 2009
Mass Market Paperback
Strange Brew, July 2009
Trade Size
Carpe Corpus, June 2009
Mass Market Paperback
The Mammoth Book of Paranormal Romance, March 2009
Paperback
Many Bloody Returns, February 2009
Trade Size (reprint)
Undone, February 2009
Paperback
Lord Of Misrule, January 2009
Paperback
Immortal: Love Stories With Bite, August 2008
Mass Market Paperback
Gale Force, August 2008
Paperback
Feast of Fools, June 2008
Paperback
Ripple Effect, June 2008
Paperback
My Big Fat Supernatural Honeymoon, January 2008
Trade Size
Midnight Alley, October 2007
Paperback
Many Bloody Returns, September 2007
Hardcover
Thin Air, August 2007
Paperback
Line Of Sight, August 2007
Mass Market Paperback (reprint)
Stargate Sg-1: Sacrifice Moon, April 2007
Paperback
The Dead Girls' Dance, April 2007
Paperback
Kolchak: The Night Stalker Casebook, February 2007
Paperback
My Big Fat Supernatural Wedding, November 2006
Trade Size
Glass Houses, October 2006
Paperback
Firestorm, September 2006
Paperback
Devil's Due, January 2006
Paperback
WindFall, November 2005
Paperback
Devil's Bargain, April 2005
Paperback
Chill Factor, January 2005
Paperback (reprint)
Time Of The Vampires, September 2004
Mass Market Paperback
Heat Stroke, August 2004
Paperback (reprint)
Ill Wind, December 2003
Paperback
Dracula In London, November 2001
Paperback

Stargate Sg-1: Sacrifice Moon
Rachel Caine
Fandemonium Books
April 2007
On Sale: March 25, 2007
240 pages
ISBN: 0954734319
EAN: 9780954734312
Paperback
$7.95
Add to Wish List

The unity of the team is threatened on their first mission.
Comments
No comments posted.

Registered users may leave comments.
Log in or register now!