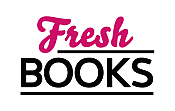 Steamy, hot August books. Fans anyone?

Purchase
Ellora's Cavemen: Tales from the Temple IV
Shiloh Walker
Ellora's Cave
December 2004
ISBN: 1419900854
e-Book
$9.99
Add to Wish List

Body Chemistry By Tawny Taylor
Lukas Brenner is master of Case Pharmaceuticals' research lab. He can light a Bunsen burner with one hand tied behind his back, and even the most stubborn glass tubing bends to his will. But when it comes to women, he's a complete dud. The minute he opens his mouth, they run. That is, until the night of the company Christmas party.

Allie Larson has a soft spot for the underdog, including bald cats, poodles with screeching barks…and Lukas. Who wouldn't? He's one gorgeous man but his social skills are abysmal. Unfortunately, at the company Christmas party, her best friend stops her before she takes on another project—making Lukas over into the suave stud she suspects he could be. After he quietly slips away, she figures he's gone for the night.

Whoa mama, is she wrong!

The chemistry blazing through Case Pharmaceuticals has nothing to do with weight loss formulas, lab rats or test tubes. Lukas' quick trip to the laboratory before heading home has sparked a different kind of chemical reaction that takes them both by surprise. The major byproduct is heat, lots of it!


Earthwork By Annie Windsor
Earth, 2800.
The Warriors of Ais are too scarred to love. They possess. They dominate. They know no other way…

Dram Wolfel with his dark hair, dark eyes, and darker temper, intrigues and terrifies Keli Dunkirk. For years, he has been her teacher in the craft of Earthwork. Now she wants to learn more from him¬maybe more than she can handle. Keli dreams of bending her knees to the most dangerous Warrior of all, giving herself to his mastery so totally that his sleeping heart might finally wake. She wants to serve his every sexual whim, no matter how dark. No matter how painful.

Somehow she knows the reward will be beyond her imagination.


Ghost of a Chance By Shiloh Walker
More than a hundred and fifty years ago, two lovers lost each other through an act of violence so horrific, none would dare speak of it. The time is coming, though, when all touched by that night will have to revisit it.

Lucas has been waiting…waiting for Katie to come back to him, to get past her fear of what happened on that night. Now she's here, reborn into the body of another woman. He saw her and knew it was her. Soon he would have her back in his arms, holding her sweet warm body against him in the cold of the night.

But before they can be together, as they always should have been, there is an evil that must be faced and destroyed. Otherwise, they don't have a ghost of a chance.


Special Investigations Agency - Night Scream By Denise A Agnew
The Special Investigations Agency thought they'd seen the last of monsters…

Evelyn Layne hears screams coming from the hallway outside her SIA office, but when she investigates she runs into the powerful physique of the most arrogant, intriguing, gorgeous agent she's ever seen.

Special Agent Conall Tierney has roamed the world for over two hundred years, his desire to protect the innocent his only need. Yet when he feels the beautiful body and detects the soul-stirring needs of the spunky wanna-be agent by the name of Evelyn, he desires her with a potent urgency deep in his immortal blood. He knows it isn't just the creature haunting the hallways of SIA that he will need to protect Evelyn from…

Past Running By Mlyn Hurn
Aeryn Michaels wants to leave her past behind her. Her ex- husband, Craig Morelli, was a charmer. But as so many high school romances do, theirs collapsed. Craig tried to take the short road to success, and is now serving a twenty-year sentence for armed robbery.

The new sheriff, Devlin McDonald, had to wonder if this beautiful woman was hiding the stolen money, never recovered, until Craig got paroled, and then the two of them would be able to live a life of luxury.

Passion flares when Aeryn and Devlin meet, but Aeryn is reluctant to get involved with any man again. Devlin knows it could be bad news to fall for the ex-wife of a convicted felon. But denying their need for each other becomes impossible.

Craig has escaped and is holding Aeryn and her family hostage. Before he leaves the country, he wants something. Devlin is racing against time to rescue the hostages and recapture the escapees without anyone getting hurt.

The Beckoned By Jaid Black
Wai Ashley has dreamt of Jack Elliot ever since she was a little girl. Back then the dreams were sweet and utterly harmless—Jack singing her a lullaby, Jack protecting and cradling her in his arms. But as Wai grew into womanhood, Jack's nocturnal role in her life changed, too. He became more possessive, more territorial—and mercilessly carnal.

Wai believes Jack to be a figment of her overactive imagination. She's determined to get rid of him, hoping that when she does she'll be able to settle for and find happiness with a real man. En route to a job assignment, a rainstorm forces her to seek shelter in a run- down motel. Soon she will find out that Jack is anything but imaginary. He lived over two hundred years ago. And he is demanding that Wai come home to him…



Comments
No comments posted.

Registered users may leave comments.
Log in or register now!