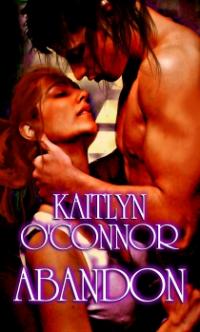 Purchase
New Concepts Publishing
May 2006
Featuring: Victoria; Raphael; Danica
ISBN: 158608724X
Trade Size (reprint)
$11.19
Add to Wish List

Romance Anthology | Romance Erotica Sensual | Romance Paranormal
Below: Three quarters of her crew are deep sea miners, geneoids, humans designed with aquatic traits that have created creatures of such beauty that Victoria canít help but be drawn to them, particularly the merman, Raphael. When he claims her as his companion, he places her in an untenable position, but Victoria quickly discovers that the rules set down by the company that has betrayed them all are of no concern to her when it comes to Raphael, and that she is just as determined to have him as the company is to part them forever.
Exiled: It was a hell of a way to end a vacation! One minute Danica was scuba diving, the next she found herself in a specimen tank on an outbound alien ship. When they correct their 'error' by dumping her on the alien world of Glaxo, she is immediately captured by Taj, Chieftain of the Glaxons, who swoops from the sky on his giant war bird and claims her as his slave.
Barbaric they may be, but the blue eyed, blond haired Indian-like tribe of Glaxons are a fair race, and Taj fairest of all. When he's good, he's very, very good, and when he's bad he gives her heart palpitations in an entirely wonderful way.
Rating: Graphic sex, explicit language, profanity, some violence.
(Print edition only! Contains Below and Exiled)
Comments
No comments posted.

Registered users may leave comments.
Log in or register now!