Christopher Kennedy Lawford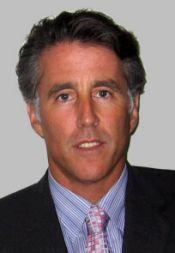 Christopher Lawford is the first child of Peter and Pat Kennedy Lawford and he has worked extensively in politics, government, and business as well as Hollywood. However, before his successes, Lawford battled a drug and alcohol addiction for much of his young life. Today, he has been sober for more than 18 years is sharing his personal story with others in hopes of making a difference.
Lawford has grown up and worked in Hollywood and Washington for much of his life. His political resume includes executive staff positions with The Democratic National Committee, The Community Action for Legal Services Agency and in the Washington office of Senator Edward M. Kennedy. In addition to these executive staff positions, Lawford held staff positions on numerous national, state and local political campaigns.
Lawford focuses a great deal of his public service on the non-profit sector working for The Joseph P. Kennedy Jr. Foundation, Special Olympics and The Center on Addiction and Substance Abuse at Columbia University and has held public speaking appearances throughout the US and the world for non-profit organizations.
In addition to his political career, he has spent over fifteen years in the film and television business as an actor, lawyer, executive, and producer. He began his career in Universal Studios' Independent Film Acquisition where he was responsible for the acquisition of American Graffiti, one of the highest grossing films of the early 70's. He also worked in the entertainment law practice of Mitchell, Silverberg and Knupp.
As an independent producer Lawford arranged financing for and produced films including Kiss Me Guido, a 1997 Sundance Film Festival selection and has sold completed films to HBO and Encore. For the past two years Mr. Lawford has traveled extensively to the Island of Cuba where he has acted as a consulting producer to the Film Directorate of The Cuban Government and a European film company for a documentary on the Cuban Missile Crisis.
Lawford's acting credits include the soon to be released Garry Marshall film "Raising Helen" ,"Terminator 3", "13 Days, "The Sixth Day", "Blankman", "The Doors", "Russia House" and many others. His credits also include a three-year tenure on All My Children.
He is currently working on a book which he hopes will illuminate the extraordinary circumstances of his life and bring to others a cohesive message of survival, hope and finding one's integrity in a sea of ego and depravity. He has recently merged his interest and experience in these two worlds by creating weekly segments on political and social stories within the entertainment community for CNN's American Morning and the entertainment news program Extra.
Lawford was born on March 29, 1955 in Santa Monica, California, where he currently resides with his three children David, Savannah and Matthew. Lawford holds a Bachelor of Arts from Tufts University, a Juris Doctor from Boston College Law School and a Masters Certification in Clinical Psychology from Harvard Medical School where he gained an academic appointment as a Lecturer on Psychiatry.
Series
Books:
What Addicts Know, January 2014
Hardcover
Recover To Live, December 2012
Hardcover
Moments Of Clarity, January 2009
Hardcover
Symptoms of Withdrawal, October 2005
A Memoir of Snapshots and Redemption
Hardcover