Laura Anne Gilman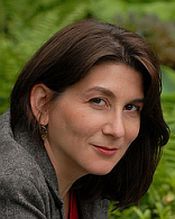 Photo Credit: Elsa M. Ruiz

Pseudonym for Anna Leonard.

Laura Anne Gilman is the author of more than twenty novels, including the Nebula award-nominated The Vineart War trilogy. Her newest project is the Devilís West series from Saga Press/ Simon & Schuster, beginning with 2015ís Endeavor award-nominated Locus-bestseller SILVER ON THE ROAD, and continuing with 2017ís THE COLD EYE.
She has also dipped her pen into the mystery field as well, writing as L.A. Kornetsky.
Series
Devil's West
Books:
Red Waters Rising, July 2018
The Devil's West #3
Paperback
The Cold Eye, March 2018
The Devil's West #2
Trade Size (reprint)
Heart Of Briar, August 2013
Paperback
Dragon Justice, August 2012
Paperback
Tricks of the Trade, December 2011
Paperback
The Shattered Vine, October 2011
Hardcover
Pack of Lies, January 2011
Paranormal Scene Investigations
Paperback
Flesh and Fire, October 2010
Mass Market Paperback
Running With The Pack, June 2010
Paperback
Hard Magic, May 2010
Mass Market Paperback
Blood From Stone, May 2009
Retrievers, #. 6
Paperback
Curse The Dark (Retrievers, Book 2), March 2009
Mass Market Paperback
Bring It On (Retrievers), March 2009
Mass Market Paperback
Free Fall, May 2008
Retrievers #5
Trade Size
Burning Bridges, June 2007
Retrievers
Trade Size
Bring it On, July 2006
Miniseries: A Retrievers Novel
Trade Size
Staying Dead, June 2006
Miniseries: A Retrievers Novel
Paperback
Curse The Dark, July 2005
A Retrievers book
Trade Size
Staying Dead, August 2004
A Retrievers book
Trade Size