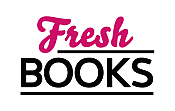 Great new reads in September
Rhyannon Byrd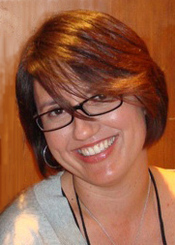 Rhyannon Byrd is the wife of a Brit, lucky mother of two amazing children, and maid to a precocious beagle named Misha. In her seven years of marriage, she's moved from California to England, and then back to California again (they forgot to tell her there's no central heating in houses built 200 years ago) and finally to Florida, where she doesn't have to worry about it getting cold. It's been an exhausting existence, but in the past year she's somehow managed to find the time to put pen to paper, or fingers to keyboard, and give life to the stories and characters she loves. That is, when she's not threatening to kill her computer!
She graduated magna cum laude with a degree in Literature and Writing Studies, and while at school she spent most of her time writing papers on the psychoanalysis of medieval lit. Hmm...hardly a useful tool in modern day America, but hey, at least it taught her how to write. Now her days (and let's face it, most nights) are filled with creating the erotic love stories she enjoys most; those about strong alpha heroes and the fascinating women who capture their hearts, keeping all that wicked wildness for their own.
When not writing, Rhyannon loves watching football and F1 racing, reading, painting, and travelingóbut most of all she loves her crazy, supportive, hellion-filled family.
Series
Wicked Lovers | Bloodrunners
Books:
Wild Wolf Claiming, December 2015
Bloodrunners #8
Mass Market Paperback
Blood Wolf Dawning, January 2015
Bloodrunners #7
Paperback
Dark Wolf Returning, August 2014
Bloodrunners #6
Paperback
Keep Me Closer, June 2014
Dangerous Tides
Paperback
Dark Wolf Running, December 2013
Bloodrunners #5
Paperback
Wicked and Dangerous, October 2013
Wicked Lovers #7.5
Trade Size
Dark Wolf Rising, January 2013
Bloodrunners #4
Paperback
Rush of Darkness, September 2011
Mass Market Paperback
Rush Of Pleasure, August 2011
Primal Instinct #8
Paperback
Rush of Darkness, March 2011
7th book in the Primal Instrict Series
Mass Market Paperback
Touch of Temptation: Primal Instinct, November 2010
Paperback
Touch Of Surrender, June 2010
Mass Market Paperback
Touch Of Seduction, April 2010
Paperback
Edge Of Danger, May 2009
Primal Instinct #2
Mass Market Paperback
Edge Of Hunger, April 2009
Primal Instinct #1
Mass Market Paperback
Last Wolf Watching, May 2008
Bloodrunners #3
Paperback
Last Wolf Hunting, April 2008
Bloodrunners #2
Paperback
Last Wolf Standing, March 2008
Bloodrunners #1
Paperback