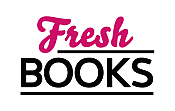 No fooling, it's April books!
Joseph Finder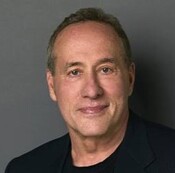 Photo Credit: Joel Benjamin

Joseph Finder's background is not in literature, but in international politics. Born in Chicago, he moved around the world with his family, spending much of his early childhood in Afghanistan and the Philippines. He later moved with his family to Bellingham, Washington and then to Albany, New York where he attended high school.

In addition to his fiction, Joe does occasional work for Hollywood and has written on espionage and international affairs relations for a number of publications, including Forbes, The New York Times, The Washington Post, and The New Republic. He roots for the Boston Red Sox, and lives in Boston with his wife and daughter.
Series
Books:
Judgment, February 2019
Hardcover
Killer Instinct, February 2019
Mass Market Paperback (reprint)
The Switch, June 2018
Mass Market Paperback (reprint)
Power Play, December 2017
Mass Market Paperback
Guilty Minds, June 2017
Mass Market Paperback
The Switch, May 2017
Hardcover
Guilty Minds, June 2016
Hardcover
Suspicion, June 2014
Hardcover
The Zero Hour, June 2011
Mass Market Paperback (reprint)
High Crimes, March 2011
Paperback (reprint)
Buried Secrets, July 2010
Hardcover
Power Play, September 2007
Hardcover
High Crimes, April 2007
Mass Market Paperback (reprint)
Killer Instinct, May 2006
Hardcover
Company Man, March 2006
Mass Market Paperback
Paranoia, January 2004
Hardcover
The Zero Hour, April 1997
Mass Market Paperback
Extraordinary Powers, April 1995
Mass Market Paperback
The Moscow Club, January 1992
Paperback