Erica Jong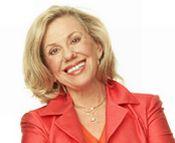 Erica Jong is the author of eight novels including Fear of Flying; Fanny, Being the True History of the Adventures of Fanny Hackabout-Jones; Shylock's Daughter (formerly titled Serenissima); Inventing Memory, a story of mothers and daughters, and Sappho's Leap. Several of her novels have been worldwide bestsellers. Her other books include the nonfiction works Fear of Fifty: A Midlife Memoir; The Devil at Large, a study of Henry Miller; Witches; and What Do Women Want, and six volumes of poetry. Her latest book, Seducing the Demon: Writing for My Life, will be released by Tarcher/Penguin in March 2006.
Sappho's Leap is an odyssey about the greatest female lyric poet of all time, set in the ancient world. The book was published by W.W. Norton & Company in May 2003. Two of Jong's other historical novels, Fanny and Shylock's Daughter, were reissued in paperback by Norton in 2003 with reading group guides. A musical production of Fanny is currently in preparation. Fear of Flying, which was first published in 1973, will be re-issued this year in a trade-paperback edition. In print in 27 languages, this modern classic has sold eight million copies in the U.S. alone, with worldwide figures reaching approximately 18 million.
In 1998, Erica Jong was honored with the United Nations Award for Excellence in Literature. In addition, she has received Poetry magazine's Bess Hokin Prize for her poetry and the Deauville Award for Literary Excellence in France. In Italy, she received the Sigmund Freud Award for Literature in 1975. Her works have appeared all over the world and are as popular in Eastern Europe, Japan, China, and Asia as they have been in the United States and Western Europe.
Erica Jong has taught literature and writing at The University of Maryland's Overseas Division, The City University of New York, The 92nd Street Y in Manhattan, The Breadloaf Writers Conference in Middlebury, Vermont, The Salzburg Seminar in Salzburg, Austria, Ben Gurion University in Beersheva, Israel, and Bennington College.
A graduate of Barnard College and Columbia University's Graduate Faculties where she studied 18th Century English Literature, Erica Jong also attended Columbia's graduate writing program where she studied poetry with Stanley Kunitz and Mark Strand. She has lectured and read her work all over the world.
Erica Jong lives in New York City and Weston, Connecticut.
Series
Books:
Fear of Dying, September 2015
Hardcover
Seducing the Demon, March 2006
Hardcover
Fear of Flying, June 1995
Paperback (reprint)