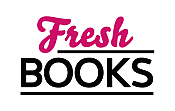 Sweet Romance + Thrilling Intrigue = February Best Reads
Carola Dunn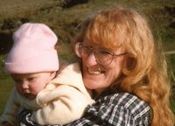 Carola Dunn is the author of more than 30 Regency romances, as well as 17 mysteries (the Daisy Dalrymple mystery series is set in England in the 1920s). Ms. Dunn was born and grew up in England, where she got a B.A. in Russian and French from Manchester University. She travelled as far as Fiji before returning to settle in California. After 30 years in the US, she says she still sounds as if she arrived a month ago.
Prior to writing, Ms. Dunn's various jobs included market research, child-care, construction--from foundation trenches to roofing--and writing definitions for a dictionary of science and technology. She wrote her first novel in 1979, a Regency which she sold to Warner Books.
Now living in Eugene, Oregon, Ms. Dunn has a son in California who has just made her a grandmother, and a large black dog named Willow who takes her for a walk by the Willamette River each morning.
Log In to see more information about Carola Dunn
Log in or register now!
Series
Cornish Mystery | Daisy Dalrymple
Books:
The Corpse at the Crystal Palace, July 2018
Daisy Dalrymple Mystery #23
Hardcover
Requiem for a Mezzo, February 2017
Trade Size
Buried in the Country, December 2016
A Cornish Mystery #4
Hardcover
Death at Wentwater Court, March 2015
Paperback
A Colourful Death, October 2013
Cornish Mystery
Paperback
Gone West, February 2013
Paperback
Valley Of The Shadow, December 2012
A Cornish Mystery #3
Hardcover
Manna From Hades, October 2012
Cornish Mystery #1
Paperback (reprint)
A Colourful Death, June 2010
A Cornish Mystery #2
Hardcover
Sheer Folly, September 2009
Daisy Dalrymple #18
Hardcover
Black Ship (Daisy Dalrymple Mysteries), September 2009
Paperback
Gunpowder Plot, November 2007
Daisy Dalrymple #15
Paperback (reprint)
The Bloody Tower, September 2007
Daisy Dalrymple #16
Hardcover
Fall of a Philanderer, December 2006
Daisy Dalrymple #14
Paperback (reprint)
Mistletoe And Murder, November 2006
Daisy Dalrymple #11
Paperback (reprint)
Gunpowder Plot, September 2006
Daisy Dalrymple #15
Hardcover
Death at Wentwater Court, September 2006
Daisy Dalrymple #1
Paperback (reprint)
Styx and Stones, June 2006
Daisy Dalrymple #7
Paperback (reprint)
A Mourning Wedding, November 2005
Daisy Dalrymple #13
Paperback (reprint)
Die Laughing, March 2005
Daisy Dalrymple #12
Paperback (reprint)
To Davy Jones Below, July 2003
Daisy Dalrymple #9
Paperback (reprint)
Rattle His Bones, March 2003
Daisy Dalrymple #8
Paperback (reprint)
Dead In The Water, July 2002
Daisy Dalrymple #6
Paperback (reprint)
Damsel In Distress, March 2002
Daisy Dalrymple #5
Paperback (reprint)
The Case of the Murdered Muckraker, February 2002
Daisy Dalrymple #10
Hardcover
Murder On The Flying Scotsman, November 2001
Daisy Dalrymple #4
Paperback (reprint)
Requiem For A Mezzo, July 2001
Daisy Dalrymple #3
Paperback (reprint)
The Winter Garden Mystery, March 2001
Daisy Dalrymple #2
Paperback (reprint)