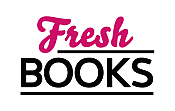 Yule Tidings -- Great Reads for December!
Amanda McCabe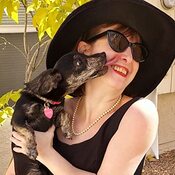 Pseudonym: Laurel McKee.
Pseudonym: Amanda Carmack.

Amanda McCabe lives in Oklahoma with two very spoiled cats, surrounded by large collections of books and antiques. When not reading or writing romances, she loves doing needlework, taking dancing lessons, and digging through antique stores in search of new treasures.
Series
Debutantes in Paris
Books:
The Governess's Convenient Marriage, December 2018
Debutantes in Paris #2
Paperback
Secrets of a Wallflower, June 2018
Debutantes in Paris
Mass Market Paperback
The Queen's Christmas Summons, November 2016
Paperback
The Demure Miss Manning, November 2015
Paperback
Running from Scandal, November 2013
Mass Market Paperback
The Runaway Countess, September 2013
Bancrofts of Barton Park
Paperback
The Taming Of The Rogue, April 2012
Paperback
The Shy Duchess, March 2011
Paperback
Improper Ladies, September 2010
Mass Market Paperback
To Kiss a Count, June 2010
The Chase Muses #3
Mass Market Paperback
Rogue Grooms, June 2010
Paperback
To Deceive a Duke, May 2010
The Chase Muses #2
Mass Market Paperback
To Catch A Rogue, April 2010
The Chase Muses #1
Mass Market Paperback
The Winter Queen, November 2009
Mass Market Paperback
Spirited Brides, September 2009
Paperback
The Diamonds Of Welbourne Manor, May 2009
Mass Market Paperback
High Seas Stowaway, January 2009
Mass Market Paperback
A Sinful Alliance, April 2008
Paperback
A Notorious Woman, August 2007
Mass Market Paperback
Regency Christmas Magic, October 2004
Paperback
A Regency Christmas, September 2002
Paperback