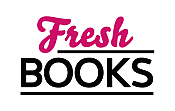 March gives us books to "roar" over
Steve Martin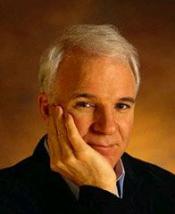 "If Woody Allen is the archetypal East Coast neurotic, Steve Martin is the ultimate West Coast wacko," Maureen Orth wrote for Newsweek in 1977. At the time, Martin was a star on the standup comedy circuit, known for his nose glasses, bunny ears and sudden attacks of "happy feet." More than 20 years later, the idea that the two are counterparts still seems apt: Like Woody Allen, Steve Martin has gone from comedy writer and performer to scriptwriter, director, playwright and book author. But while Woody Allen's transformation from angst-ridden intellectual into Bergman-inspired auteur was something fans might have anticipated, who would have guessed that the wild and crazy guy with the arrow through his head harbored a passion for philosophy, art and literature?
Growing up in Orange County, California, Martin worked afternoons, weekends and summers at Disneyland, where he learned to do magic tricks, make balloon animals and perform vaudeville routines. By the time he was 18, he was performing at Knott's Berry Farm while attending junior college. He was a bright but unenthusiastic student until a girlfriend (and her loan of Somerset Maugham's The Razor's Edge) inspired him to transfer to Long Beach State and major in philosophy. There, he delved into metaphysics, semantics and logic before concluding that he was meant for the arts. He transferred again, to the theater department at UCLA, and started performing comedy in local clubs. Truth in art, he later said, "can't be measured. You don't have to explain why, or justify anything. If it works, it works. As a performer, non sequiturs make sense, nonsense is real." (Aha -- there was a philosophical impulse behind those bunny ears.)
After a string of successful T.V. comedy-writing gigs, Martin got back into performing, and a few years later, he was landing spots on "The Tonight Show" and guest- hosting "Saturday Night Live," where he performed his famous King Tut routine. His first album, Let's Get Small, won a Grammy and was the best-selling comedy album of 1977. His first book, Cruel Shoes, was a collection of comic vignettes with titles like "How to Fold Soup" and "The Vengeful Curtain Rod." And his starring role in The Jerk kicked off a highly successful film career that includes more than 20 hit movies, including Roxanne and L.A. Story, both of which Martin wrote and directed.
Early on, critics classed Steve Martin with comedians like Martin Mull and Chevy Chase -- goofy white guys whose slapstick comedy had no overt political message, though it might have a postmodern touch of self-critique. But Martin kept scaling the heights of absurdity until he'd reached an altitude all his own. Beginning in 1994, he took two years off from movie acting to concentrate on his writing. The result was Picasso at the Lapin Agile, a surreal comedy about Picasso and Einstein that won critical and popular acclaim: "More laughs, more fun and more delight than anything currently on the New York stage," raved The New York Observer.
Though Martin went back to the movies, he also kept on writing, turning out several more plays and a series of ingeniously demented essays for The New Yorker and The New York Times, many of which are collected in book form in Pure Drivel. Then, in 2000, he surprised readers with his bestselling book Shopgirl, a tender, insightful novella about a Neiman Marcus clerk and her two suitors. These days, Martin is recognized as a "gorgeous writer capable of being at once melancholy and tart, achingly innocent and astonishingly ironic" (Elle). He's also been tapped to host ceremonies for the prestigious National Book Awards. It seems the man who once defined comedy as "acting stupid so other people can laugh" is in fact one of the smartest guys ever to emerge from L.A. (Gloria Mitchell)
Series
Books:
The Ten, Make That Nine, Habits of Very Organized People. Make That Ten., March 2012
Hardcover
An Object of Beauty, November 2010
Hardcover
Born Standing Up, September 2008
Paperback
The Alphabet from A to Y With Bonus Letter Z!, November 2007
Hardcover
Born Standing Up, November 2007
Hardcover
Shopgirl, September 2005
Trade Size (reprint)