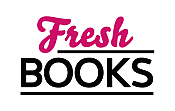 Start your holiday reads in November
Ingrid Weaver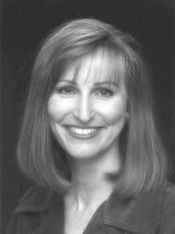 Blogging at Fresh Fiction
Ingrid Weaver | Voices In Your Head, And Other Writing Side Effects
August 31, 2009
One of my pet peeves are the drug commercials on TV that show happy, smiling people who seem totally oblivious to the Voice Of Doom Read More...
Ingrid Weaver propped an old manual typewriter on her children's playroom table to write her first novel. Twenty-four books later, there's a computer in place of the typewriter and a RITA Award on the corner of her grown-up-sized desk, but the joy she found in creating her first story hasn't changed. Currently, Ingrid lives on a farm near Toronto, Canada. Depending on the season, when she isn't at her keyboard you can usually find her playing in her gardens, lost in a knitting binge or skiing through the maple bush beyond the back forty.
Log In to see more information about Ingrid Weaver
Log in or register now!
Series
Books:
Dream Shadows, February 2012
Paperback
Delaney's Shadow, August 2011
Paperback
Accidental Commando, June 2010
Paperback
Within Striking Distance, August 2009
Mass Market Paperback
True Lies, July 2008
Safe Haven
Paperback
From Russia, With Love, June 2007
Mediterranean Nights #1
Paperback
Unmasked, January 2007
Hotel Marchand #8
Paperback
Romancing The Renegade, October 2005
Payback #3
Paperback
Cornered, September 2005
Paperback
Loving the Lone Wolf, June 2005
Payback #2
Paperback
The Angel and the Outlaw, March 2005
Payback #1
Paperback
In Destiny's Shadow, November 2004
Family Secrets: The Next Generation #6
Paperback
The Insider, April 2004
Family Secrets Series #11
Paperback
Aim For The Heart, November 2003
Eagle Squadron #3
Paperback
Seven Days To Forever, April 2003
Eagle Squadron #2
Paperback
Eye Of The Beholder, February 2003
Eagle Squadron #1
Paperback
Under The King's Command, November 2002
Romancing the Crown #11
Paperback
Fugitive Hearts, September 2001
Paperback
Cinderella's Secret Agent, May 2001
A Year of Loving Dangerously #11
Paperback
Big-City Bachelor, May 2000
Paperback
Veils Of Time, July 1999
Paperback
What The Baby Knew, June 1999
Paperback
A Wish And A Dream, December 1998
Paperback
Engaging Sam, July 1998
Paperback
On The Way To A Wedding..., December 1996
Paperback
The Wolf And The Woman's Touch, August 1996
Paperback
True Lies, July 1995
Paperback
True Blue, April 1994
Paperback