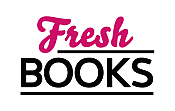 Curl up with a great March read!
Susan Donovan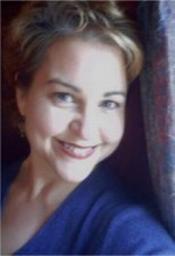 Susan Donovan earned her bachelors and masters degrees from Northwestern University's Medill School of Journalism and has worked as a newspaper reporter in Chicago, Albuquerque, and Indianapolis. Her other jobs have included fine arts fundraiser, freelance journalist, painted furniture artist, horse stall mucker, and aide to a U.S. Senator.
Susan now lives in rural Maryland with her husband and assorted children and pets.
Series
12 Days of Christmas | Cricket Creek | Bayberry Island
Books:
Breathless, June 2018
Trade Size
Stealing Taffy, September 2016
Paperback
Moondance Beach, September 2015
Bayberry Island #3
Paperback
The Sweetest Summer, August 2014
A Bayberry Island Novel
Paperback
A Partridge in the Au Pair's Tree, December 2013
12 Days of Christmas
e-Book
Sea of Love, December 2013
Bayberry Island
Paperback
Christmas On Main Street, November 2013

Paperback
Unbound, January 2013
Paperback
I Want Candy, March 2012
Paperback
Cheri On Top, September 2011
Paperback
A Courtesan's Guide to Getting Your Man, June 2011
Paperback
The Guy Next Door, March 2011
Mass Market Paperback
Not That Kind Of Girl, December 2010
Mass Market Paperback
The Night She Got Lucky, June 2010
Dog Walker #2
Mass Market Paperback
Ain't Too Proud To Beg, November 2009
Mass Market Paperback
The Girl Most Likely To..., January 2009
Mass Market Paperback
Real Men Do It Better, February 2007
Trade Size
The Kept Woman, June 2006
Paperback
Honk if You Love Real Men, June 2005
Trade Size
He Loves Lucy, April 2005
Paperback
Public Displays of Affection, June 2004
Paperback