Suzanne Chazin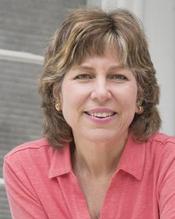 Suzanne Chazin is the award-winning author of two mystery series. Her first (THE FOURTH ANGEL, FLASHOVER, FIREPLAY) stars Georgia Skeehan, a scrappy female firefighter-turned-fire-investigator for the New York City Fire Department. The series, hailed as, "searing and emotionally explosive," by USA TODAY and "dazzling," by PEOPLE MAGAZINE, was inspired by her husband, a high-ranking chief in the FDNY.
Suzanne's second mystery series stars Jimmy Vega, an upstate New York cop navigating the brutal, veiled world of the undocumented. The first book in the series, LAND OF CAREFUL SHADOWS, was chosen as an "Editors' Pick of the month" by RT BOOK REVIEWS. PUBLISHERS WEEKLY called it, "timely and engrossing," and Jimmy Vega, "engaging and psychologically complex." Suzanne was inspired to write the series after working for two years on an outreach project with immigrants near her home in suburban New York. The more she learned about the lives of the undocumented, the more touched she became by their courage and quiet determination.
Although Suzanne was born in New York City and partly raised in Tenafly, NJ, she is also the daughter of immigrants. Her father was Russian. Her mother was English. The clash of cultures made for an interesting upbringing. While most of her friends were chowing down on hamburgers, Suzanne was eating piroshki (Russian meat pies) and roast beef smeared in Bovril (looks like road tar, don't ask what's in it!)
Her first job out of Northwestern University's journalism school was writing financial advice for doctors (those poor MDs!) Thankfully, she switched to safer topics, eventually writing essays and articles for American Health, Family Circle, Ladies Home Journal, Money, The New York Times, People and Reader's Digest.
Suzanne's next Jimmy Vega book, A BLOSSOM OF BRIGHT LIGHT, will be released in November 2015. Suzanne is currently working on a third Jimmy Vega book and hopes her novels will raise greater awareness about the issues the undocumented face in the U.S.
Series
Jimmy Vega Mystery
Books:
A Place in the Wind, October 2018
Mass Market Paperback
A Place in the Wind, October 2017
Hardcover
No Witness but the Moon, July 2017
Mass Market Paperback
No Witness but the Moon, November 2016
Jimmy Vega Mystery #3
Hardcover
A Blossom of Bright Light, August 2016
Jimmy Vega #2
Paperback (reprint)
A Blossom of Bright Light, November 2015
Jimmy Vega Mystery #2
Paperback
Land of Careful Shadows, December 2014
Jimmy Vega Mystery #1
Hardcover