Anne Frasier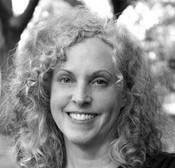 Pseudonym: Theresa Weir.

Anne Frasier, USA Today bestselling author of Hush, Sleep Tight, Play Dead, Before I Wake, and Pale Immortal, has been recognized with numerous awards including the RITA and Daphne du Maurier for romantic suspense. Publishers Weekly says Frasier "has perfected the art of making a reader's skin crawl." The Minneapolis Star Tribune calls her a "master." She's been published since 1988, and her books have been printed in over a dozen languages in hardcover, trade, and paperback.
Frasier lives in Minneapolis/St. Paul.
Series
Jude Fontaine
Books:
The Body Counter, June 2018
Detective Jude Fontaine #2
Trade Size
The Body Reader, July 2016
Detective Jude Fontaine #1
Paperback
Garden of Darkness, December 2007
Paperback
Pale Immortal, September 2006
Paperback
Before I Wake, May 2005
Paperback
Play Dead, June 2004
Paperback
Sleep Tight, April 2003
Paperback
Hush, May 2002
Paperback