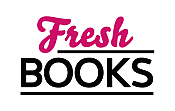 Celebrate June with Great Books!
R. A. Salvatore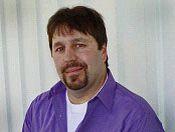 As one of the fantasy genre's most successful authors, R.A. Salvatore enjoys an ever-expanding and tremendously loyal following. His books regularly appear on The New York Times best-seller lists and have sold more than 10,000,000 copies. Salvatore's most recent original hardcover, The Two Swords, Book III of The Hunter's Blade Trilogy (October 2004) debuted at # 1 on The Wall Street Journal best-seller list and at # 4 on The New York Times best-seller list. His books have been translated into numerous foreign languages including German, Italian, Finnish, Greek, Hungarian, Turkish, Croatian, Bulgarian, Yiddish, Spanish, Russian, Polish, Czech, and French.
Salvatore's first published novel, The Crystal Shard from TSR in 1988, became the first volume of the acclaimed Icewind Dale Trilogy and introduced an enormously popular character, the dark elf Drizzt Do'Urden. Since that time, Salvatore has published numerous novels for each of his signature multi-volume series including The Dark Elf Trilogy, Paths of Darkness, The Hunter's Blades Trilogy, and The Cleric Quintet. Salvatore's next book, Promise of the Witch-King, Book II of The Sellswords series, will be published in October 2005. Servant of the Shard, Book I of The Sellswords series, will be available in paperback in June 2005.
The R.A. Salvatore Collection has been established at his alma mater, Fitchburg State College in Fitchburg, Massachusetts, containing the writer's letters, manuscripts, and other professional papers. He is in good company, as The Salvatore Collection is situated alongside The Robert Cormier Library, which celebrates the writing career of the co-alum and esteemed author of young adult books.
Salvatore is an active member of his community and is on the board of trustees at the local library in Leominster, Massachusetts. He has participated in several American Library Association regional conferences, giving talks on themes including "Adventure fantasy" and "Why young adults read fantasy." Salvatore himself enjoys a broad range of literary writers including James Joyce, Mark Twain, Geoffrey Chaucer, Shakespeare, Dante, and Sartre. He counts among his favorite genre literary influences Ian Fleming, Arthur Conan Doyle, Fritz Leiber, and of course, J.R.R. Tolkien.
Born in 1959, Salvatore is a native of Massachusetts and resides there with his wife Diane, and their three children, Bryan, Geno, and Caitlin. The family pets include three Japanese Chins, Oliver, Artemis and Ivan, and four cats including Guenhwyvar.
Log In to see more information about R. A. Salvatore
Log in or register now!
Series
Books:
Child of a Mad God, January 2019
Tale of the Coven
Mass Market Paperback (reprint)
Rise of the King, October 2014
Companions Codex #2
Paperback
The Companions, August 2013
The Sundering, #1
Hardcover
The Ancient, December 2008
Mass Market Paperback
The Pirate King, October 2008
Forgotten Realms: Transitions #2
Hardcover
Forgotten Realms Volume 6: The Halfling's Gem Hc, May 2008
Hardcover
Forgotten Realms Volume 5: Streams Of Silver Hc (The Legend Of Drizzt), December 2007
Hardcover
The Orc King, October 2007
Forgotten Realms: Transitions #1
Hardcover
Forgotten Realms - The Legend Of Drizzt Volume 4: The Crystal Shard (Forgotten Realms), March 2007
Hardcover
Road of the Patriarch, October 2006
Forgotten Realms Sellswords Series, #3
Hardcover
Forgotten Realms: Promise of the Witch-King, September 2006
Forgotten Realms Sellswords Series, #2
Paperback (reprint)
Forgotten Realms: The Legend Of Drizzt Volume 3: Sojourn (Forgotten Realms Novel: Legend Of Drizzt (Paperback)), August 2006
Hardcover
Homeland: The Dark Elf Trilogy, Part 1 (Forgotten Realms: The Legend Of Drizzt, Book I), December 2005
Mass Market Paperback
Promise Of The Witch King (Forgotten Realms: The Sellswords, Book 2), November 2005
Hardcover
La Gema Del Halfling / The Halfling's Gem (Reinos Olvidados: El Valle Del Viento Helado), October 2005
Hardcover
The Two Swords, August 2005
Forgotten Realms: Hunters Blades Trilogy
Paperback (reprint)
Servant Of The Shard (Forgotten Realms: The Sellswords, Book 1), June 2005
Hardcover
The Two Swords (Forgotten Realms: Hunters Blades Trilogy), October 2004
Hardcover
Exile: The Dark Elf Trilogy, Part 2 (Forgotten Realms: The Legend Of Drizzt, Book Ii), July 2004
Hardcover
The Lone Drow (Forgotten Realms: The Hunter's Blades Trilogy, Book 2), November 2003
Hardcover
Legacy Of The Drow Gift Set: The Legacy, Starless Night, Siege Of Darkness, And Passage To Dawn (Forgotten Realms: Legacy Of The Drow), September 2003
Paperback
Attack Of The Clones, September 2003
Hardcover
The Thousand Orcs (Forgotten Realms: The Hunter's Blades Trilogy, Book 1), July 2003
Mass Market Paperback
Legacy Of The Drow Collector's Edition (Forgotten Realms: Legacy Of The Drow), January 2003
Paperback
The Thousand Orcs (Forgotten Realms: The Hunter's Blades Trilogy, Book 1), October 2002
Hardcover
Sea Of Swords (Forgotten Realms: Paths Of Darkness), August 2002
Hardcover
Star Wars: Episode Ii Attack Of The Clones, January 2002
Hardcover
Servant Of The Shard (Paths Of Darkness), July 2001
Hardcover
Legacy Of The Drow Collector's Edition (A Forgotten Realms(R) Omnibus), January 2001
Hardcover
Servant Of The Shard (Forgotten Realms: Paths Of Darkness, Book 3), November 2000
Hardcover
The Chaos Curse (Forgotten Realms: The Cleric Quintet, Book 5), July 2000
Mass Market Paperback
The Spine Of The World (Forgotten Realms: Paths Of Darkness, Book 2), June 2000
Hardcover
The Fallen Fortress (Forgotten Realms: The Cleric Quintet, Book 4), June 2000
Mass Market Paperback
Night Masks (Forgotten Realms: The Cleric Quintet, Book 3), May 2000
Mass Market Paperback
In Sylvan Shadows (Forgotten Realms: The Cleric Quintet, Book 2), March 2000
Hardcover
The Dark Elf Trilogy, Collector's Edition (Homeland, Exile, Sojourn), February 2000
Paperback
Canticle (Forgotten Realms: The Cleric Quintet, Book 1), February 2000
Mass Market Paperback
Siege Of Darkness (Forgotten Realms: Legacy Of The Drow, Book 3), December 1999
Mass Market Paperback
The Spine Of The World (Forgotten Realms: Paths Of Darkness), September 1999
Hardcover
The Silent Blade (Forgotten Realms: Paths Of Darkness, Book 1), June 1999
Mass Market Paperback
Passage To Dawn (Forgotten Realms: Legacy Of The Drow, Book 4), July 1997
Paperback
Exile: The Dark Elf Trilogy, Part 2 (Forgotten Realms: The Legend Of Drizzt, Book Ii), December 1996
Mass Market Paperback
Dragonslayer's Return (Spearwielder's Tale), August 1995
Paperback
The Sword Of Bedwyr (The Crimson Shadow), February 1995
Hardcover
The Dragon's Dagger, August 1994
Paperback
Starless Night (Forgotten Realms: Legacy Of The Drow, Book 2), August 1994
Paperback
The Chaos Curse (Forgotten Realms : Fantasy Adventure), July 1994
Paperback
The Woods Out Back (Spearwielder's Tale), October 1993
Paperback
Fallen Fortress (Forgotten Realms : Cleric Quintet, Book Four), June 1993
Paperback
The Legacy (Forgotten Realms), September 1992
Hardcover
Night Masks (Forgotten Realms), August 1992
Paperback
Sojourn: The Dark Elf Trilogy, Part 3 (Forgotten Realms: The Legend Of Drizzt, Book Iii), May 1991
Mass Market Paperback
The Halfling's Gem, June 1990
Hardcover
The Halfling's Gem (Forgotten Realms: The Icewind Dale Trilogy, Book 3), January 1990
Mass Market Paperback
Forgotten Realms: Streams Of Silver (Book Two: The Icewind Dale Trilogy), May 1989
Paperback
Streams Of Silver (Forgotten Realms: The Icewind Dale Trilogy, Book 2), January 1989
Mass Market Paperback
The Crystal Shard (Forgotten Realms), August 1988
Paperback
The Crystal Shard (Forgotten Realms: The Icewind Dale Trilogy, Book 1), January 1988
Mass Market Paperback