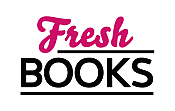 Yule Tidings -- Great Reads for December!
P. C. Cast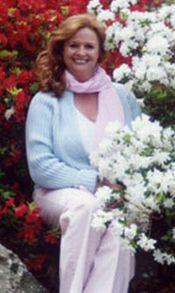 Pseudonym: P.C. Cast.

P.C. Cast was born in Watseka, Illinois, and grew up being shuttled back-and-forth between Illinois and Oklahoma, which is where she fell in love with Quarter Horses and mythology (at about the same time). After high school she joined the United States Air Force and began public speaking and writing. Since her tour in the USAF, she has been speaking and teaching professionally.
Series
House of Night
Books:
Moon Chosen, October 2017
Tales of a New World
Trade Size (reprint)
Destined, May 2013
House of Night
Paperback
Goddess of Legend, December 2010
Goddess Summoning
Trade Size
Burned, May 2010
House of Night #7
Hardcover
Brighid's Quest, March 2010
Paperback
Tempted, November 2009
House Of Night #6
Hardcover
Elphame's Choice, October 2009
Paperback
Time Raiders: The Avenger, October 2009
Mass Market Paperback
Time Raiders: The Avenger, October 2009
Paperback
Hunted, March 2009
House Of Night #5
Hardcover
Goddess of Spring, November 2008
Paperback
Mysteria Lane, October 2008
Paperback
Untamed, October 2008
House Of Night #4
Paperback
Goddess Of The Sea, October 2008
Goddess Summoning #1
Paperback
Warrior Rising, May 2008
Trade Size
Chosen, March 2008
House Of Night #3
Paperback
Betrayed, September 2007
House of Night #2
Paperback
Divine by Blood, September 2007
Partholon
Trade Size
Goddess of Love, June 2007
Trade Size
Marked, May 2007
House of Night #1
Paperback
Divine By Choice, December 2006
Paperback
Divine by Mistake, September 2006
Miniseries: Partholon
Paperback
Mysteria, June 2006
Paperback
Goddess of the Rose, February 2006
Goddess Summoning series
Paperback
Brighid's Quest, December 2005
Patholon series
Trade Size
Goddess of the Light, April 2005
Paperback