Deborah Smith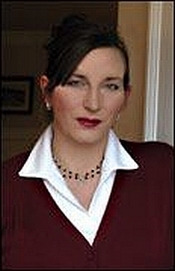 Pseudonym: Leigh Bridger.

DEBORAH SMITH is a national-bestselling, award-winning author of thirty-one romance, women's fiction, and general list fiction novels. Her 1996 novel, A Place to Call Home, made the New York Times bestseller list. There are currently more than 2 million copies of her books in print. Smith has described these novels as "big, romantic, southern family stories."
Smith fell in love with reading and writing at a tender age, and pursued her early dream of being a journalist by attending the University of Georgia and majoring in radio, TV, and film. Uninspired by writing for newspapers and technical journals following her graduation from UGA in 1979, Deborah set out to become a romance novelist—a genre in which she could write the "wild stories" that her heart kept calling her to tell.
Following two long years of writing and rejection, Deborah's first novel, Second Chance at Love, was published by Berkley Books in 1986. Twenty-one romance novels later, Deborah wrote her first "mainstream women's fiction" novel- the latest offering from Smith in this genre being Sweet Hush.
In addition to being an accomplished writer, Deborah is a partner in and the editorial director for BelleBooks, a small southern press whose first book, Sweet Tea and Jesus Shoes, was published in May 2000. In January 2002, BelleBooks launched Deborah's southern contemporary fantasy series, WaterLilies, with Alice at Heart, a book described as "stunningly beautiful" by the Romantic Times.
Deborah, a sixth-generation native Georgian, currently resides high in the north Georgia mountains with her husband, Hank, a Georgia Tech engineer. Their family includes four cats, three dogs, and more giant goldfish than she cares to count.
Series
Books:
Legends, August 2011
A classic romance
e-Book (reprint)
Critters of Mossy Creek, September 2009
Mossy Creek Hometown #7
Trade Size
A Gentle Rain, November 2007
Trade Size
The Crossroads Cafe, September 2006
Trade Size
A Day in Mossy Creek, February 2006
Mossy Creek Series #5
Trade Size
More Sweet Tea, March 2005
Trade Size
Charming Grace, January 2005
Paperback (reprint)
Diary Of A Radical Mermaid, August 2004
Paperback
Reunion at Mossy Creek, July 2002
Mossy Creek Hometown Series #2
Trade Size
Mossy Creek, May 2001
Paperback