Eve Gaddy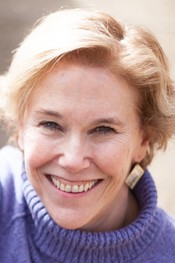 Eve Gaddy is the award-winning author of sixteen novels for Bantam Loveswept and Harlequin Superromance. Her books have won and been nominated for awards from Romantic Times, Golden Quill, Bookseller's Best, Holt Medallion, Texas Gold, Daphne Du Maurier and more. She was nominated for a Romantic Times Career Achievement Award for Innovative Series romance as well as winning the 2008 Romantic Times Career Achievement award for Series Storyteller of the year.
Eve's books have sold a million copies worldwide and been published in many foreign countries, including the UK, Canada, Latin America, France, Spain, Argentina, Denmark, Sweden, Australia, Estonia and New Zealand.
Eve's writing career began when she was in search of the perfect job and a friend challenged her to write a novel. Naturally, she thought of romance, since that is one of her favorite things to read. Once she began, it was love at first type, and she's been writing ever since.
While a confirmed native Texan, Eve loves going to Colorado to escape the Texas heat and to snow ski in the winter. She loves spring in east Texas, especially when the azaleas are in bloom. She also enjoys books and needlework and is currently working on needlepoint Christmas stockings for her twin granddaughters. She adores animals. Just ask her incredibly spoiled Golden Retriever, who is firmly convinced he is Eve's third child. Eve enjoys cooking except when she is in the throes of creating, and has been known to tell her husband that is what peanut butter and jelly was created for.
Eve is currently at work on a new romance.
Series
Gallaghers of Montana
Books:
The Cowboy and the Doctor, May 2017
Gallaghers of Montana #4
e-Book
Montana Homecoming, November 2014
Paperback
Amazing Grace, May 2012
Paperback (reprint)
Midnight Remedy, February 2012
Paperback
On Thin Ice, November 2011
Paperback
Too Close for Comfort, October 2011
Paperback
Baby Be Mine, April 2008
Marriage of Inconvenience; #1484
Paperback
The Christmas Baby, November 2007
The Brothers Kincaid
Paperback
Remember Texas, August 2006
Paperback
That Night in Texas, November 2005
Paperback
Somewhere In Texas, May 2005
Paperback