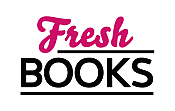 Start your holiday reads in November
Carole Nelson Douglas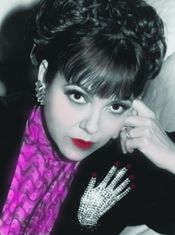 Photo Credit: Sam Douglas

Blogging at Fresh Fiction
Carole Nelson Douglas | Midnight Louie
October 27, 2008
Some folks find black cats and October 31 unlucky, but not me. Halloween was always the most significant holiday on my personal and professional calendar Read More...
The author of 60 novels in romance/women's fiction, mystery, high and urban fantasy and science fiction, Carole Nelson Douglas was an award–winning journalist for the St. Paul Pioneer Press until moving to Texas in 1984 to write fiction full time. In fact, she "found" Midnight Louie in the classified ads in 1973 and wrote a feature article on the real—life alley cat long before she began writing novels or Louie returned as a feline supersleuth with his own mystery series and newsletter started in 1995, Midnight Louie's Scratching Post—Intelligencer.
Carole the child loved the Sherlock Holmes stories, but the adult found something missing: strong women. That literary lack drives her multi–genre odyssey: "I began Amberleigh, my first published novel, in college because I was fed up with the wimpy heroines of then–popular Gothics," she says. "Since then, I've merrily moved through fiction genres, reinventing women as strong protagonists. Of course, creating true women means creating true men as partners and co–protagonists. I like writing popular fiction because it's so influential; it forms attitudes that shape society." She was the first author to take a woman character from the Sherlock Holmes stories and make her the protagonist of her own suspense series. The New York Times Notable Book of the Year, Good Night, Mr. Holmes, introduced American diva Irene Adler as a private inquiry agent worthy of rivaling Holmes.
Many Douglas novels have appeared on mystery, romance and sf/f bestseller lists. She's won many RT Book Reviews awards for individual books and its Lifetime Achievement Awards in Mystery and Versatility. Carole was among the first authors RT named "Pioneers of Publishing "as well.
Carole and her husband Sam Douglas reside in Texas with five rescued felines, including Amberleigh, a tortie adopted from the neighbor's roof. Their first black cat, Midnight Louie, Jr., was acquired by virtue of a squeaky meow from an animal shelter concrete floor during the first of Carole's Midnight Louie Adopt–a–Cat national book signing tours. He has crossed the Rainbow Bridge, but Midnight Louie III, a black muscular alley cat who has a shaded silver Persian moll, Winter, was adopted from the Humane Society ten months ago. Audrey is a calico feral Carole and Sam fed for several months before trapping and spaying her. She's now safe and happy inside. Carole loves collecting vintage clothing and Zumba.
Log In to see more information about Carole Nelson Douglas
Log in or register now!
Series
Books:
Cat In An Alien X-Ray, August 2013
Midnight Louie #24
Hardcover
Cat In A White Tie And Tails, August 2012
Hardcover
Virtual Virgin, December 2011
Delilah Street #5
Paperback
Cat In A Vegas Gold Vendetta, August 2011
Midnight Louie #23
Hardcover
Unusual Suspects, December 2010
Mass Market Paperback
Silver Zombie, December 2010
Delilah Street #4
Mass Market Paperback
Vampire Sunrise, December 2009
Delilah Street #3
Mass Market Paperback
Unusual Suspects, December 2008
Trade Size
Brimstone Kiss, November 2008
Delilah Street, Paranormal Investigator
Paperback
Cat In A Sapphire Slipper, September 2008
Midnight Louie #20
Hardcover
Dancing With Werewolves, November 2007
Delilah Street, Paranormal Investigator
Paperback
Cat in a Red Hot Rage, April 2007
Midnight Louie #19
Hardcover
A Soul of Steel, December 2006
Irene Adler
Mass Market Paperback
Cat in a Quicksilver Caper, June 2006
Midnight Louie Series, #19
Hardcover
Cat in a Hot Pink Pursuit, May 2006
Midnight Louie Series, #18
Paperback (reprint)
Spider Dance, September 2005
Irene Adler Mystery
Paperback (reprint)
Cat in a Hot Pink Pursuit, May 2005
Midnight Louie Mystery
Hardcover
Cat in an Orange Twist, May 2005
Midnight Louie Series, #17
Paperback (reprint)
Good Night, Mr. Holmes, January 2005
Irene Adler Mystery #1
Paperback (reprint)
Femme Fatale, November 2004
Irene Adler Series, #7
Paperback (reprint)
Cat in a Neon Nightmare, August 2004
Midnight Louie Series, #16
Paperback (reprint)
The Adventuress, December 2003
Irene Adler Series, #8
Paperback
Something Fishy, September 2003
Midnight Louie Halloween Special
Trade Size
Castle Rouge, September 2003
Irene Adler Series, #6
Paperback (reprint)
Cat in a Midnight Choir, May 2003
Midnight Louie Series, #15
Paperback (reprint)
Another Scandal in Bohemia, January 2003
Irene Adler Mystery Series, #4
Paperback
Chapel Noir, September 2002
Irene Adler Series, #5
Paperback (reprint)
Cat in a Leopard Spot, May 2002
Midnight Louie Series, #14
Paperback (reprint)
Cat in a Kiwi Con, April 2001
Midnight Louie Series, #13
Paperback (reprint)
Cat in a Jeweled Jumpsuit, May 2000
Midnight Louie Series, #11
Paperback (reprint)
Cat in an Indigo Mood, October 1999
Midnight Louie Series, #10
Paperback (reprint)
Cat on a Hyacinth Hunt, April 1999
Midnight Louie Series, #9
Paperback (reprint)
Cat in a Golden Garland, December 1998
Midnight Louie Series, #8
Paperback (reprint)
Cat in a Flamingo Fedora, April 1998
Midnight Louie Series, #7
Paperback (reprint)
Cat with an Emerald Eye, November 1997
Midnight Louie Series, #6
Paperback (reprint)
Cat in a Diamond Dazzle, February 1997
Midnight Louie Series, #5
Paperback (reprint)
Cat in a Crimson Haze, May 1996
Midnight Louie Series, #4
Paperback (reprint)
Angel Christmas, November 1995
Paperback
Cat on a Blue Monday, December 1994
Midnight Louie Series, #3
Paperback (reprint)
A Dreamspun Christmas, November 1994
Paperback
Pussyfoot, January 1994
Midnight Louie Mystery Series, #2
Paperback (reprint)
Irene at Large, July 1993
Irene Adler Series, #3
Paperback (reprint)